Crawford Desert Romance
Havasu Springs Resort, Parker, Arizona
Christa and Jesse's wedding ceremony was held at sunset on the shores of Lake Havasu. Because Christa has a large and devoted Instagram following, we created two 1 minute wedding teaser films in addition to an 9 minute short film so that she would be able to easily share her wedding on social media.
For the first 1 minute film, we created a more romantic and artistic film using Christa's favorite style of music, and focused on Jesse and Christa. For the second 1 minute film, we wanted to show another side of the wedding and created a more fast-paced, high energy film that featured plenty of shots of their two sons as well as some of the morning set-up, details from their beautiful tablescapes, as well as including more footage of everyone enjoying themselves at the reception.
In the 9 minute film we expanded on those themes, as well as including the best of their letters, ceremony, speeches, and reception to create a film that captured the whole day.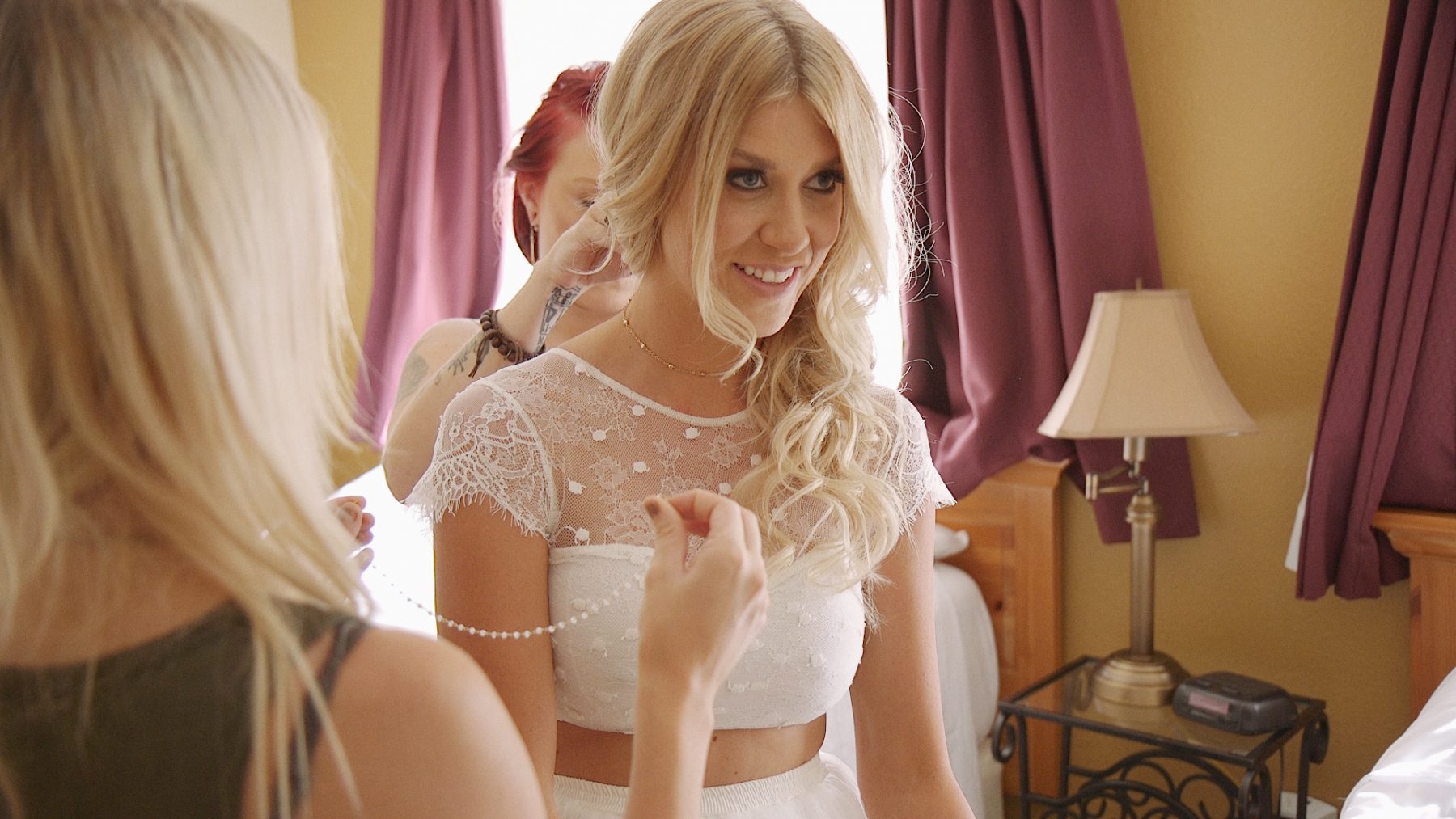 It was such a beautiful wedding, with so many thoughtful details and sweet moments we were spoiled for choice when it came to editing these films. Christa, along with her wedding planner Laura of Perfectly Poised Events, had assembled a cast of unique and artistic vendors to create the perfect wedding day.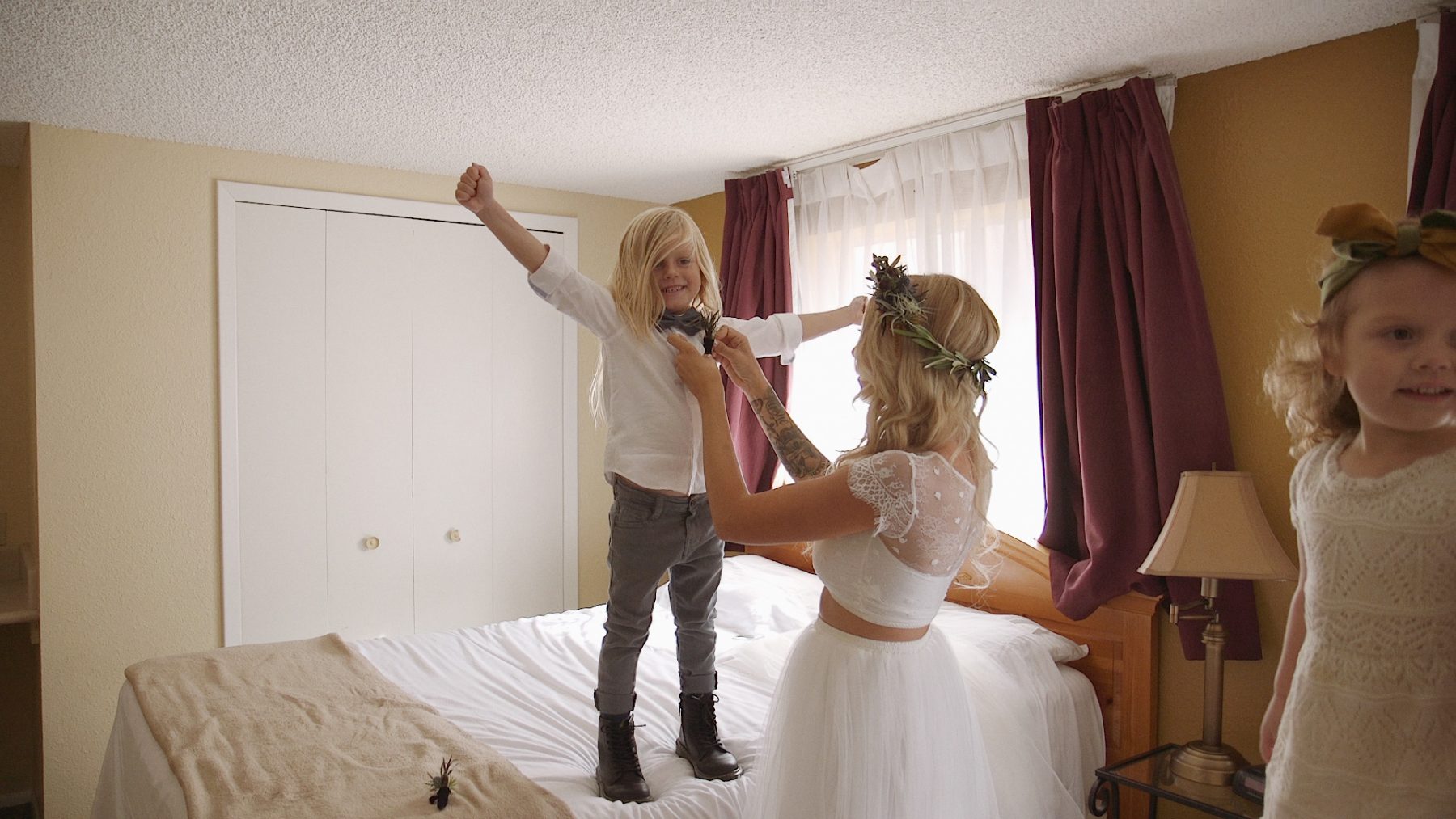 One of our favorite details was the custom arch at the ceremony site, built by the bride, Christa. She creates handcrafted wood furniture and home decor at her company, Salvaged Soul, and brought many of those skills to the wedding day!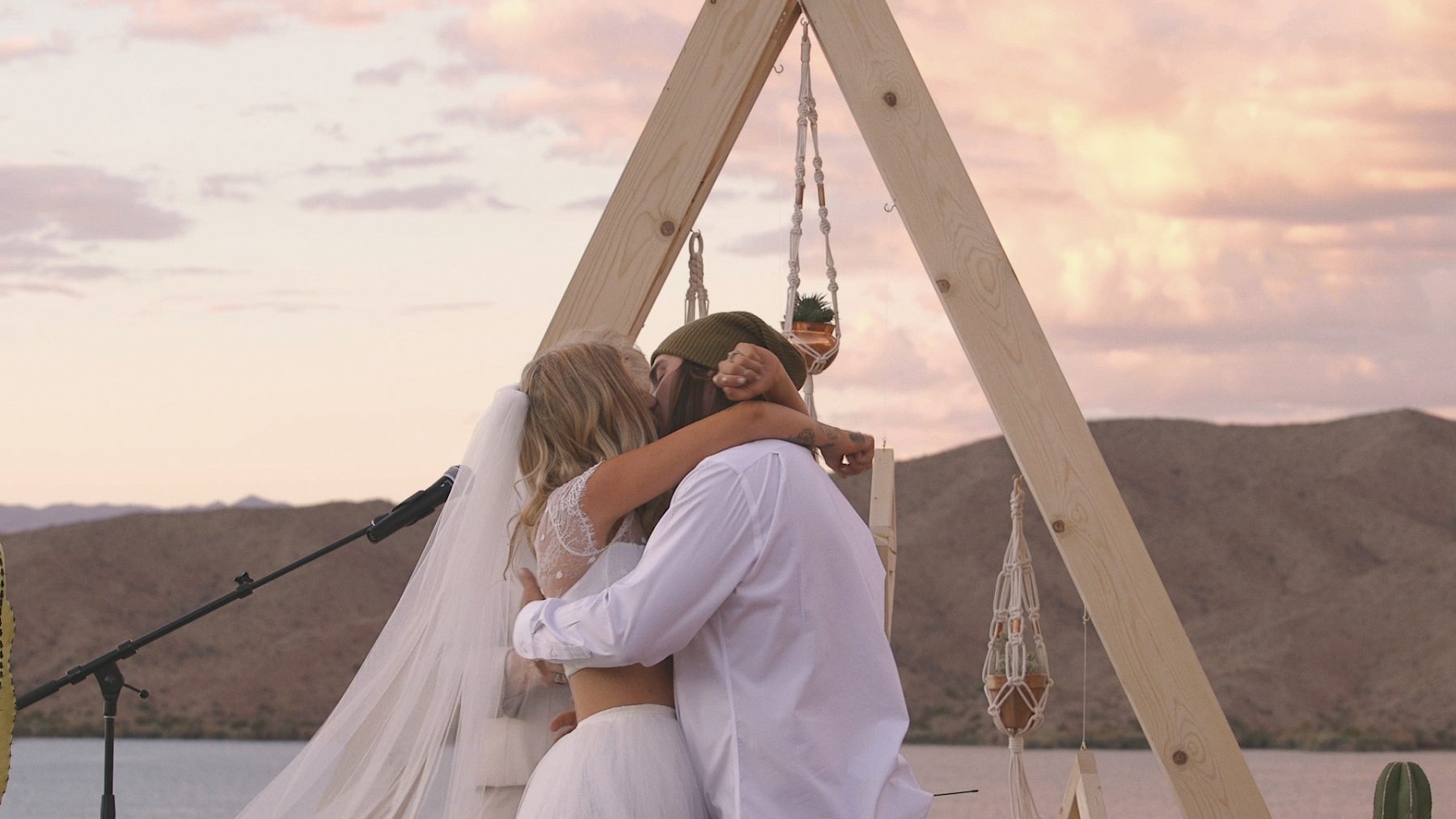 From the calligraphy signs to the airplants and cacti everywhere, there were many pieces that came together to make this day special. But the star of it all was the love that Christa and Jesse have for each other and their two young sons after 10 years together.
To see more of this gorgeous wedding, check out the article about it on the Wedding Chicks, and read Christa's blog where she writes more about the wedding and gives her best advice for other brides.