Anna + Travis's Disco Elopement Won "Best Music" in the LoveStoriesTV Film Awards!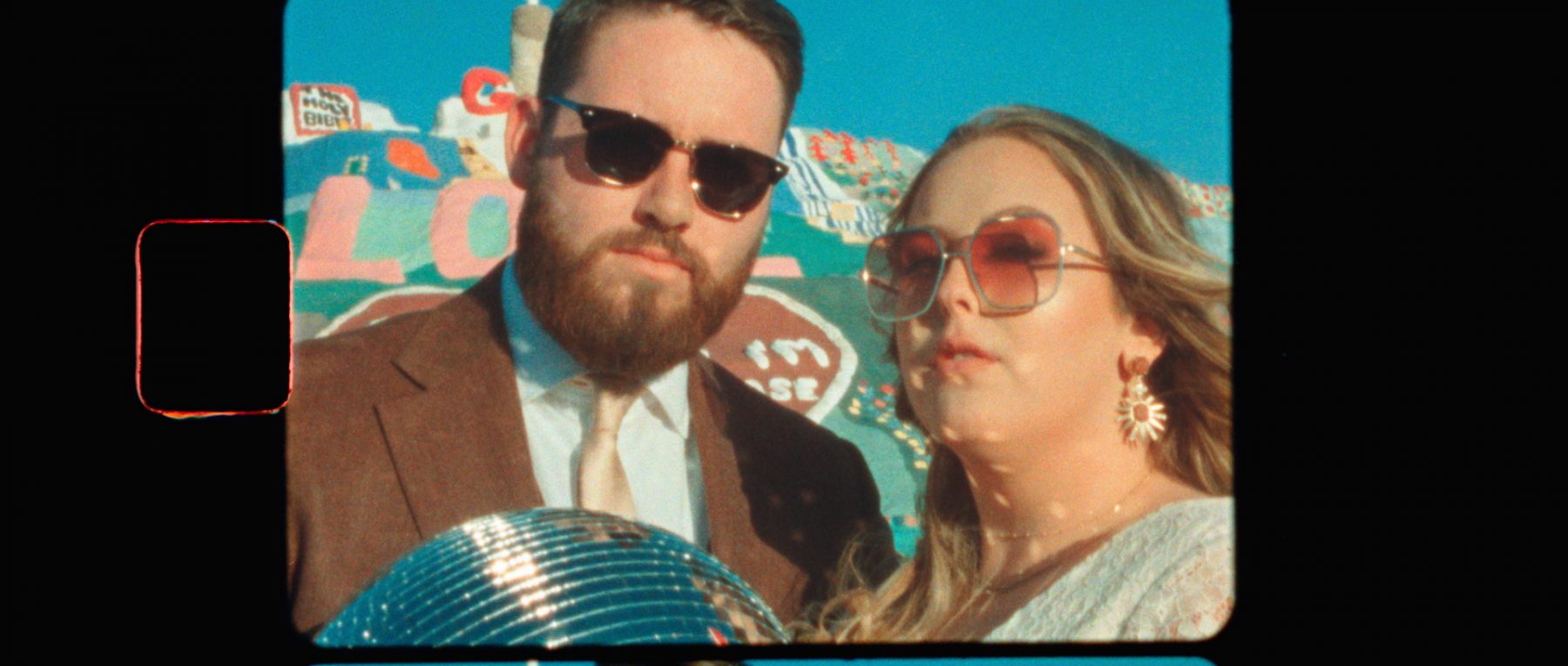 Our film of Anna and Travis's colorful, disco-themed California elopement won the LoveStoriesTV 2020 Wedding Film Award for "Best Music in a Wedding Film!"
We knew that we had to incorporate Anna and Travis' love of disco in the film, and we were excited to find that we could license the song "Good Times" by Chic for their film. Inspired by the film "Saturday Night Fever", the beginning of the film is heavy on the retro Americana with a distinct disco vibe. We wanted the whole film to feel like a road trip so we licensed songs by Fleetwood Mac, The Ramones and The Doobie Brothers to complete the line-up, as well as shooting on super 8 film to really amp up the retro feel.
Anna has a strong presence on Instagram and we'd seen her pose with a disco ball a few times in her shots. One online order later and we were the proud owners of a 12″ disco ball which, along with the '66 Cadillac Coupe DeVille, became another element in the film that spoke to the unique vision of this fun-loving couple.
We licensed the music for their film through Tracks Music and The Music Bed. For more details about Anna and Travis, including their proposal story and planning process, you can read their Love Story of the Week interview over on LoveStoriesTV.