The Blooming Gypsy — A California Grown Florist in Joshua Tree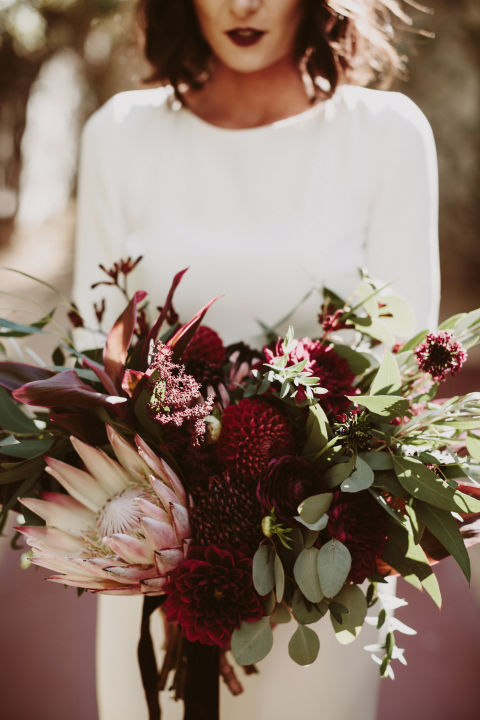 Veronica of The Blooming Gypsy creates gorgeous floral designs for weddings in Joshua Tree, Palm Springs, and all over Southern California. If her beautiful designs aren't enough to convince you that she's a wedding necessity, just wait till you meet her — her warm smile and easy going presence make her a bride's best friend.
I was excited to learn that Veronica just signed the lease on a commercial space and plans to open her own shop in Old Town Yucca Valley, so I sat down with her over a coffee to find out more.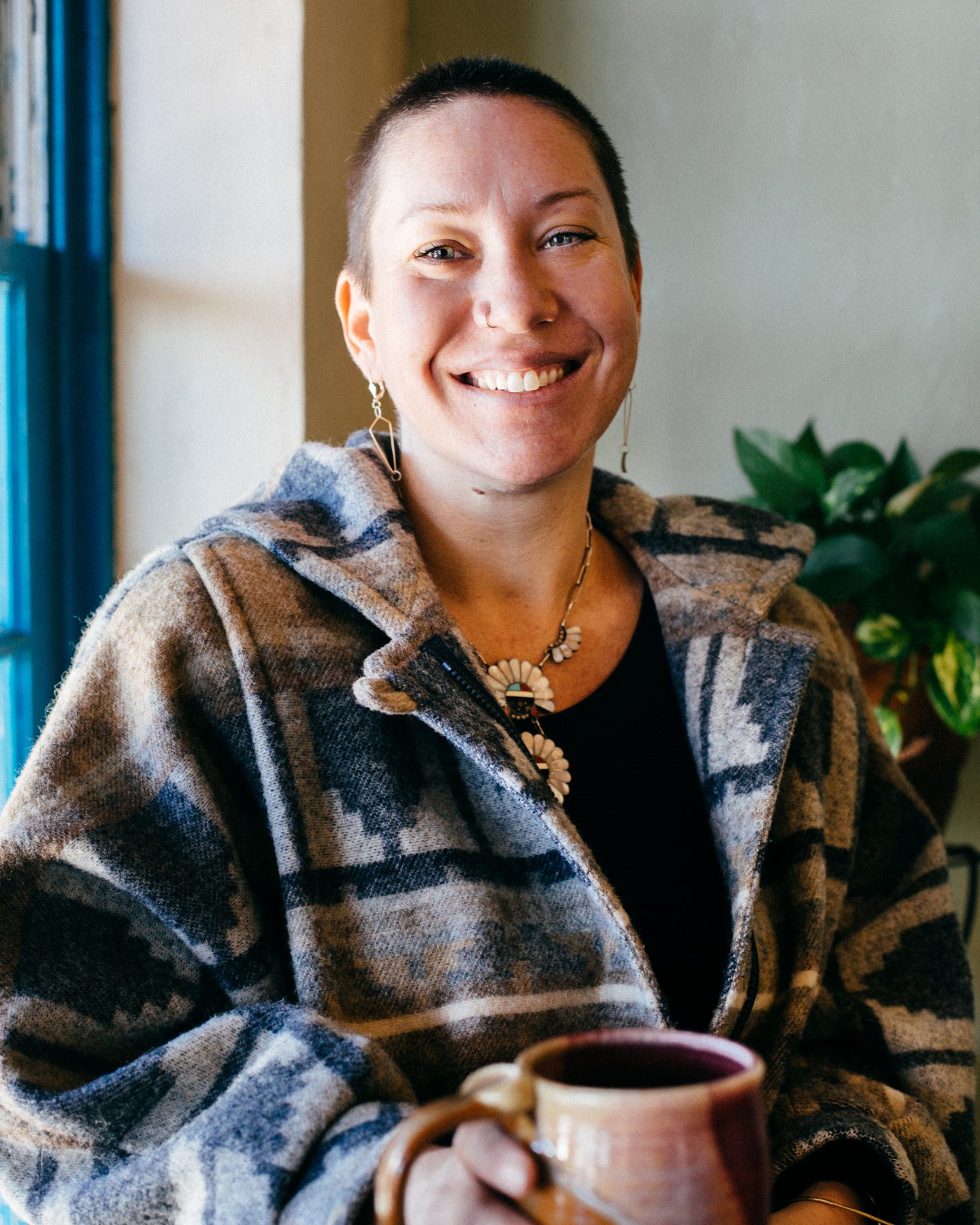 How did you end up in Joshua Tree?
Veronica: I moved last September from Oceanside. I was making the trek every weekend to do Palm Springs weddings, and found that I hated leaving. I've moved a lot but this is the first place that felt like home.
What are your unique strengths or talents as a floral designer?
Veronica: At The Blooming Gypsy, we're a laid back, approachable, and fun group. It's like a family. Sometimes I don't meet my brides till the day of the wedding because they are coming from out of state or out of the country but we are all still friends. I get invited to baby showers.
Having been raised in a wildly creative home and working with many talented artists over the years, my aesthetics have been influenced by the unusual and I find myself entranced by the unique, inspired by the juxtaposition of dissimilar elements, colors, and textures that mother nature has created.         
I have a passion for intimate, romantic weddings … Weddings that use our rugged coastlines, majestic mountains and magical deserts as their backdrop.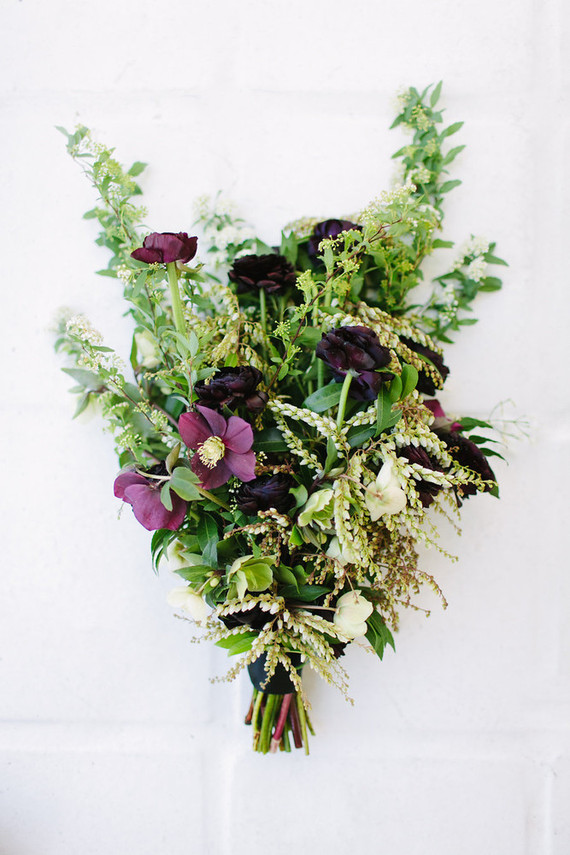 Who works with you?
Veronica: I have my main girl, Paige, and I have a lot of freelance design friends that like to lend a hand. But I want to employ some locals, maybe young people or single moms.
Anything you wish more people knew about floral design?
Veronica: I wish more people understood the process and the reason it costs so much. Often we're one of the last vendors to be booked — unless the client's been following our Instagram — and they don't have much of a budget left for flowers. Money is the last thing I want to talk about and the hardest thing to describe. Flowers cost a lot, labor costs a lot.
Also, trust your florist. The weddings with less restrictions — the brides who leave it up to us and have trust in us — those always turn out the best.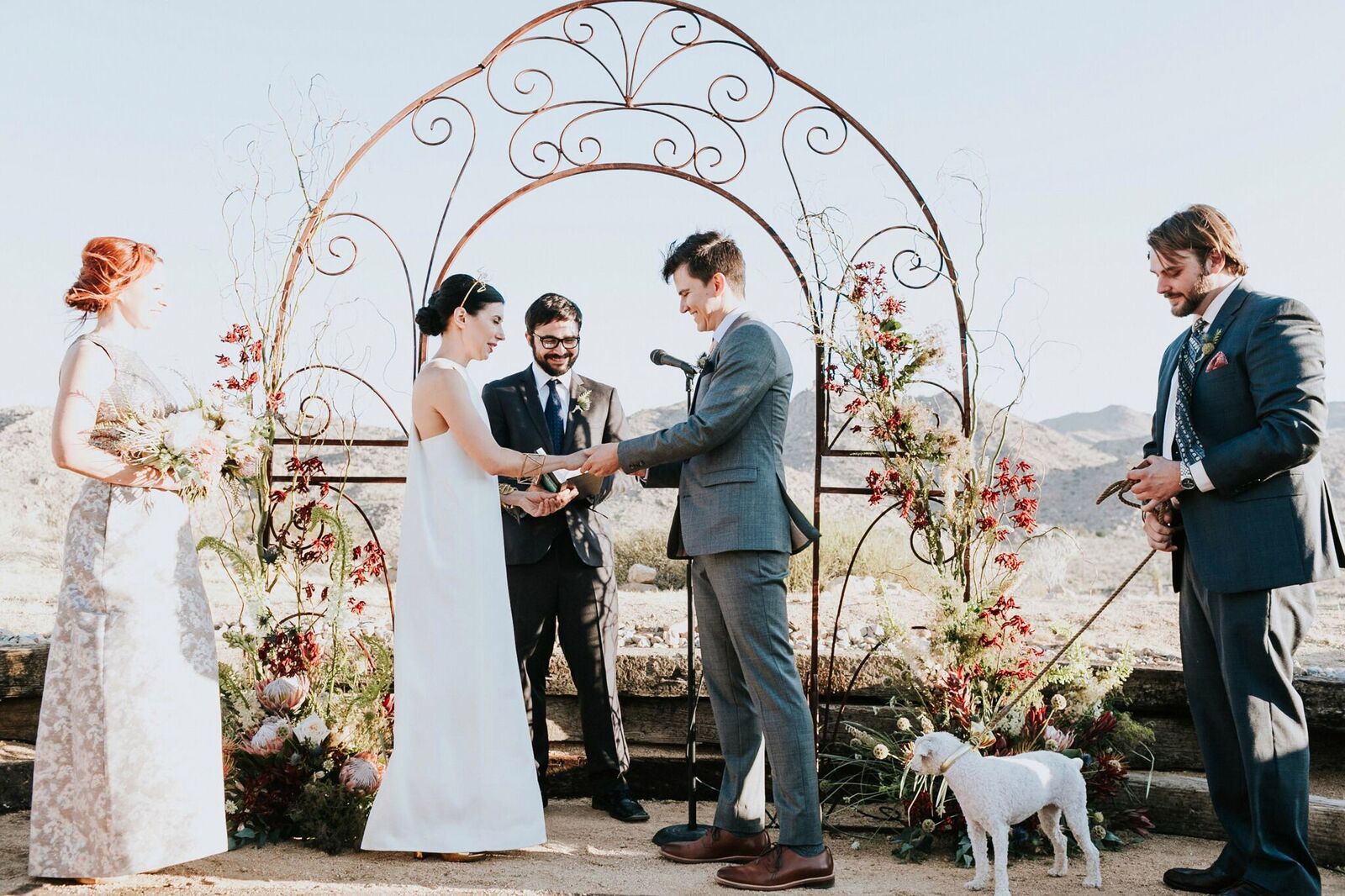 Tell us about your shop that you are opening. What are your plans besides having a space to do your floral design?
Veronica: It's going to be The Blooming Gypsy Homegrown — TBG Homegrown. Plants, art, crafts, treasures. It will be mainly a plant store, with vintage pottery, native american pottery and gems. I want to have workshops and fun events, for the locals and people who are here for the weekend and need something to do.
After every weekend of doing weddings, I have flowers everywhere. So the day after a wedding, I'll have flower bundles for $5 – $10 that people come in and grab and go.
Do you have a favorite piece of advice for couples getting married in the desert?
Veronica: Savor every moment of it and don't get too caught up in the little details. If you're getting married out here, you're adventurers, so it already means you're going to have a good time. I know after the wedding most brides say, "I wish I'd stressed less and enjoyed more."  Just have fun with it, enjoy it, cherish every moment. And be nice to your florist!
To find out more about The Blooming Gypsy, check out Veronica's website, and Instagram.