Dream Catcher Ranch — A Magical Joshua Tree Area Wedding Venue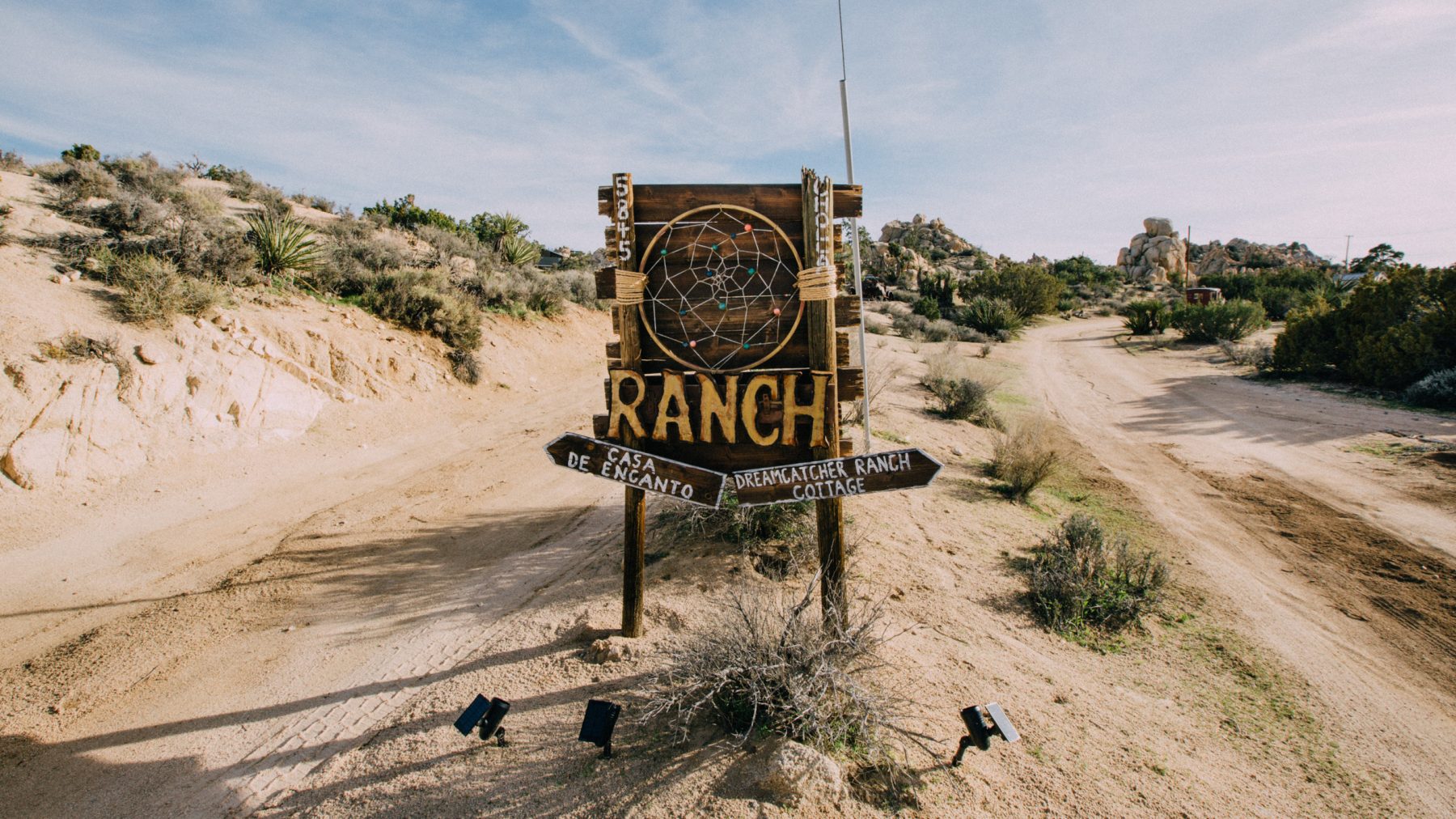 If you're looking for a magical, mystical and otherworldly wedding venue, you'll love Dream Catcher Ranch. Tucked away in the high desert near Joshua Tree, this secluded venue boasts epic views, starry nights, and guest houses that feel like they are straight out of a fantasy world.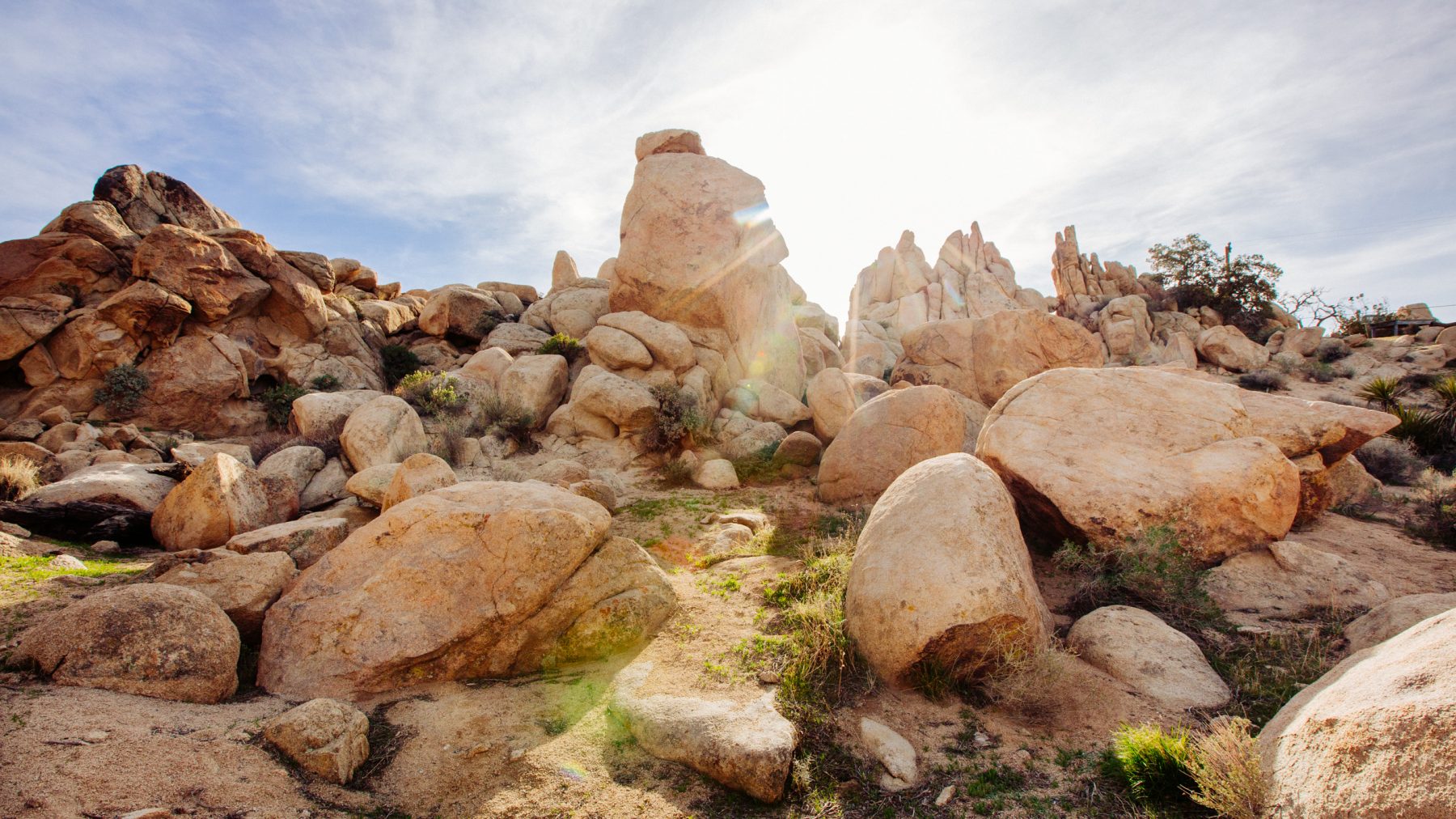 Tucked into five acres of boulders, this venue is specially suited to low key weddings that are looking for a spot that feels sacred and peaceful. The owners and hosts, Rey and Kiyomi Ortega are warm and welcoming and find that Dream Catcher Ranch attracts like-minded people, who love the place as much as they do.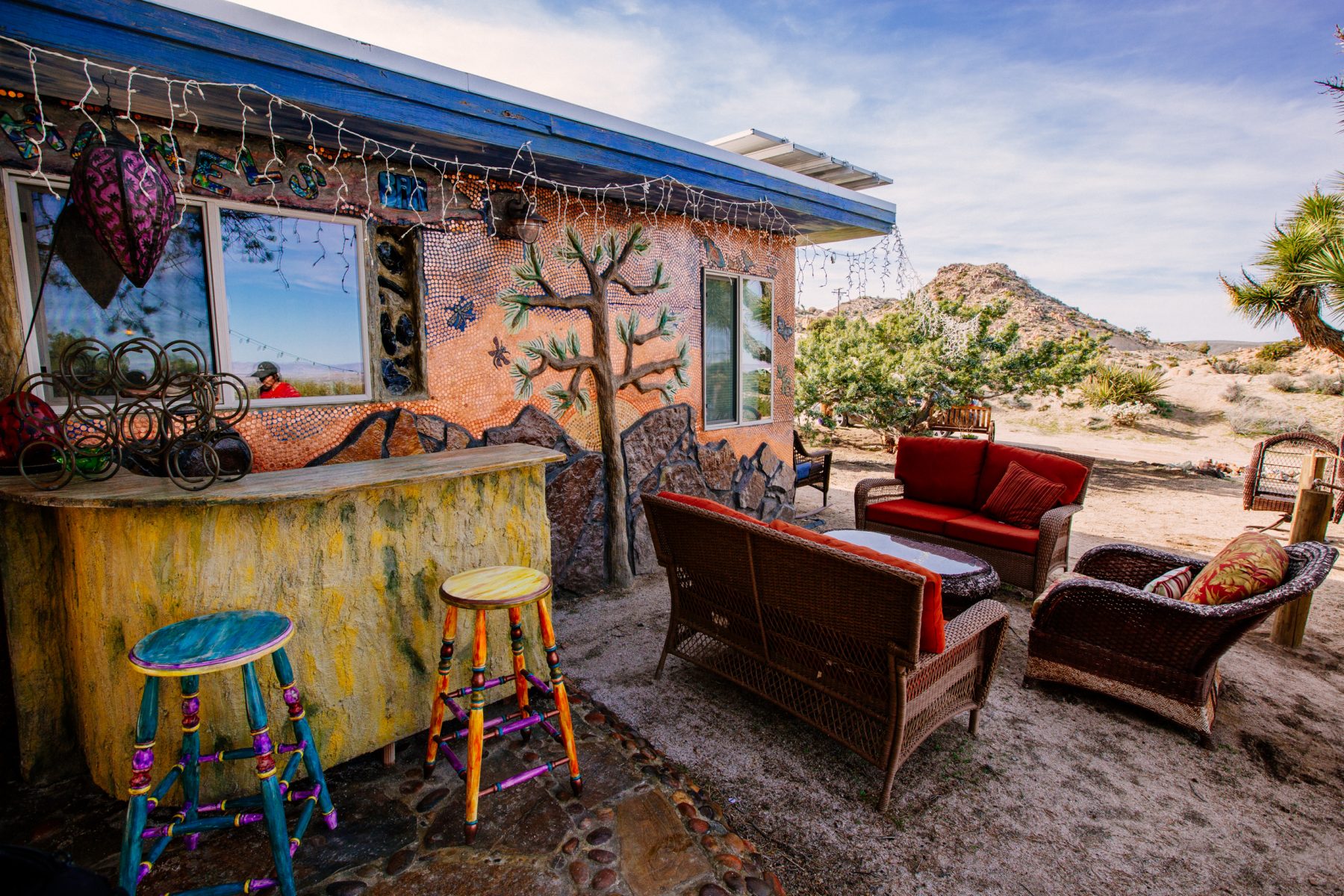 Kiyomi, Rey and their friend Maryanne Schmuckle have turned the two houses on the property into works of art. Sculpted trees and vines surround colored glass bottles embedded in the walls and the floors gleam with intricate penny mosaics.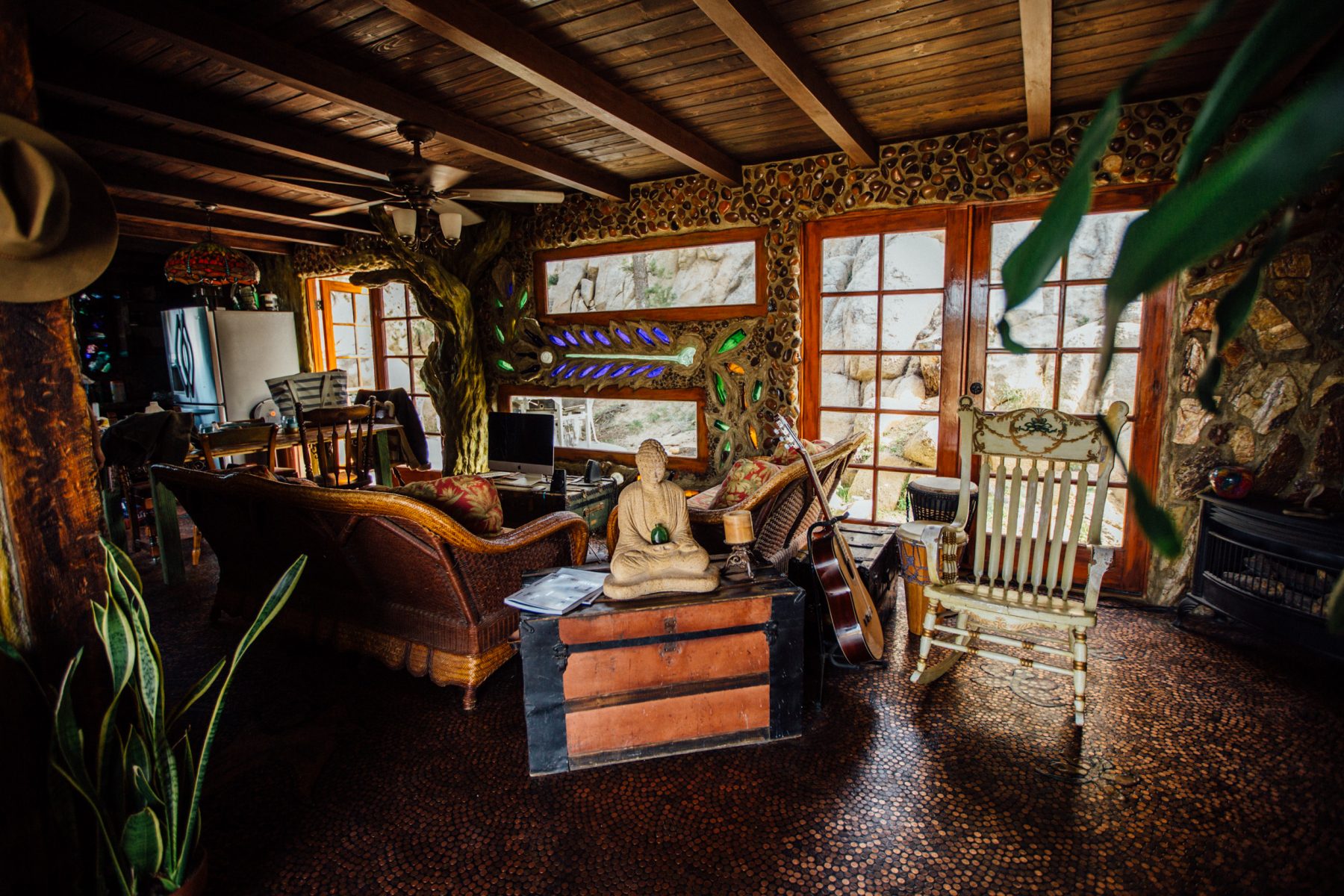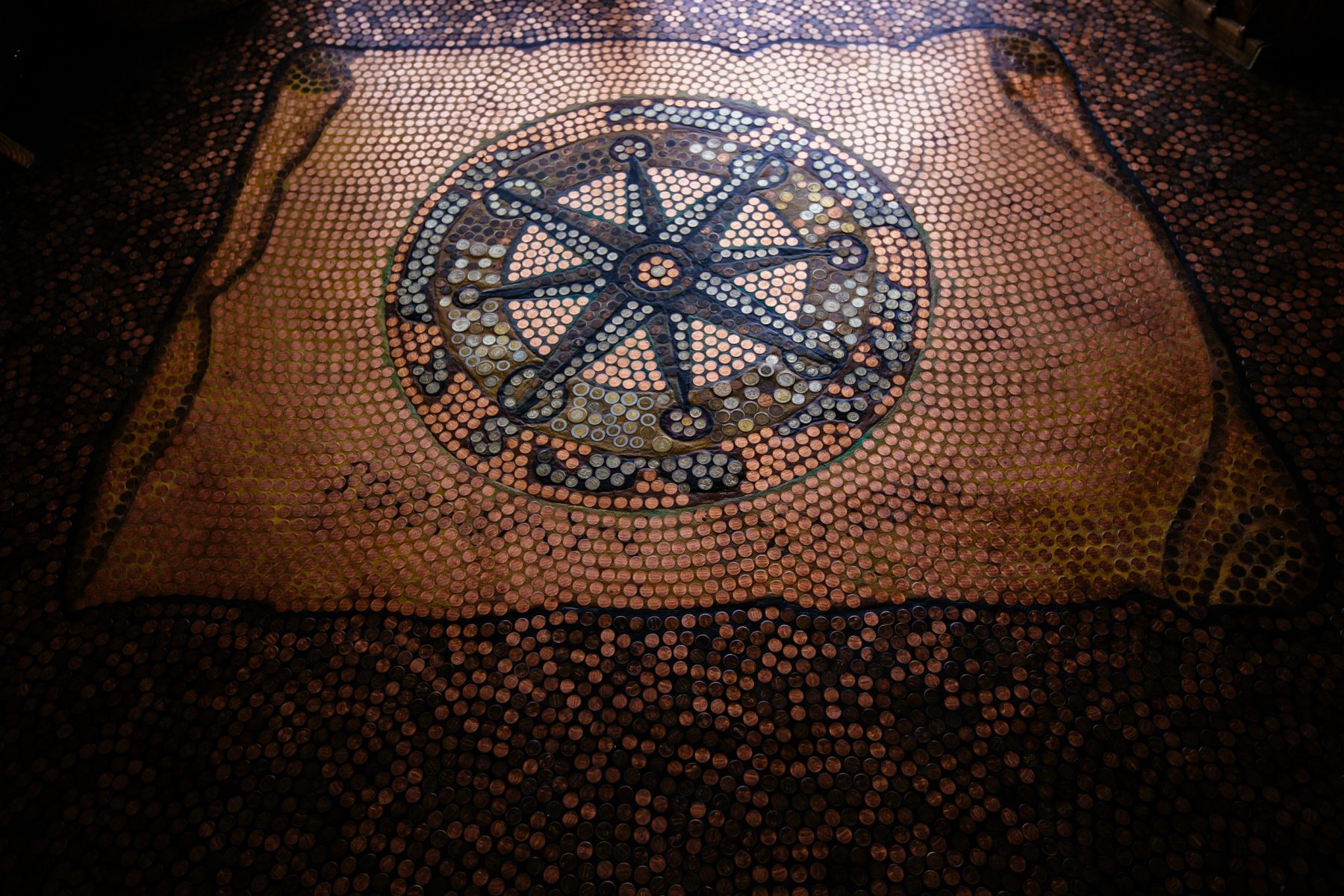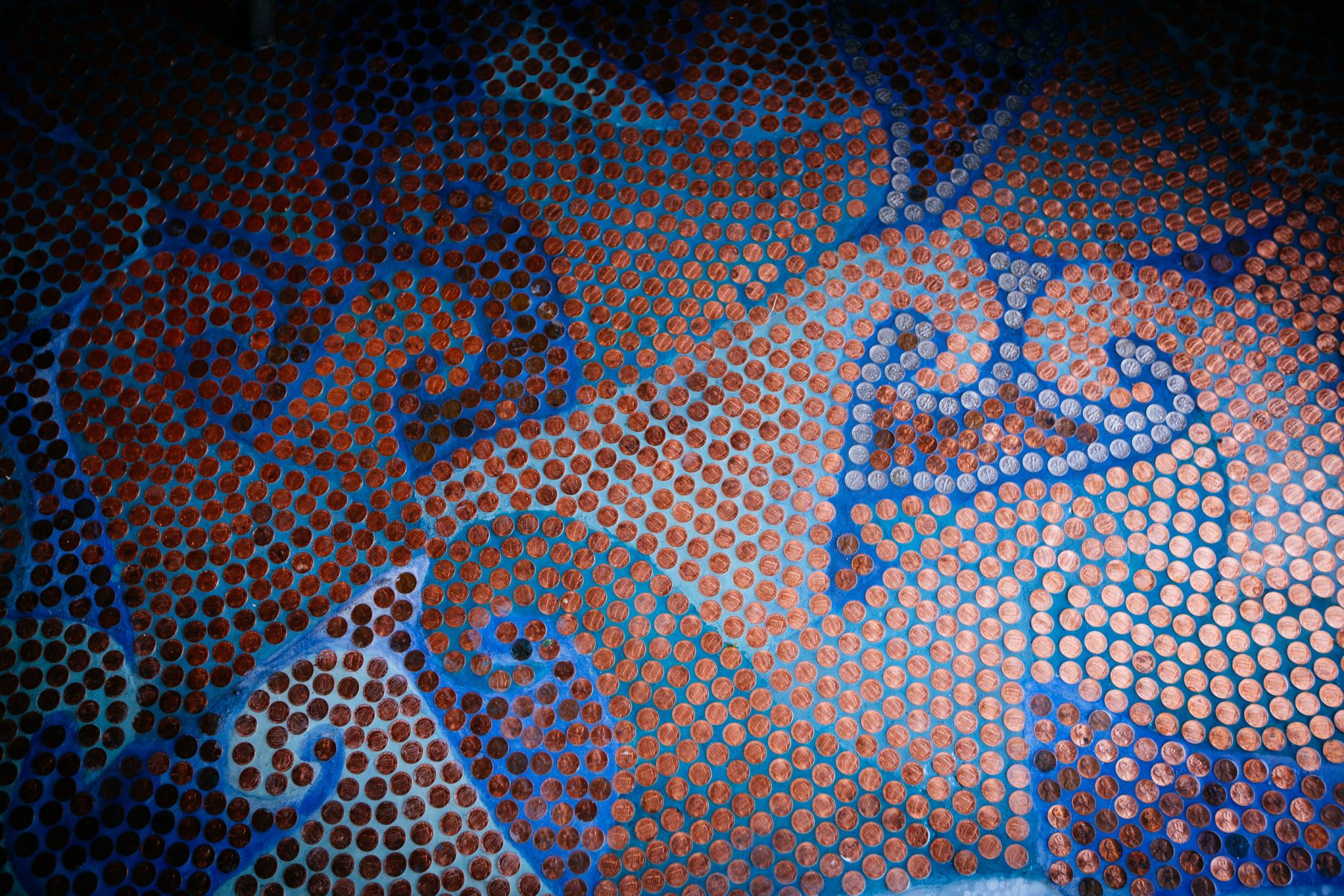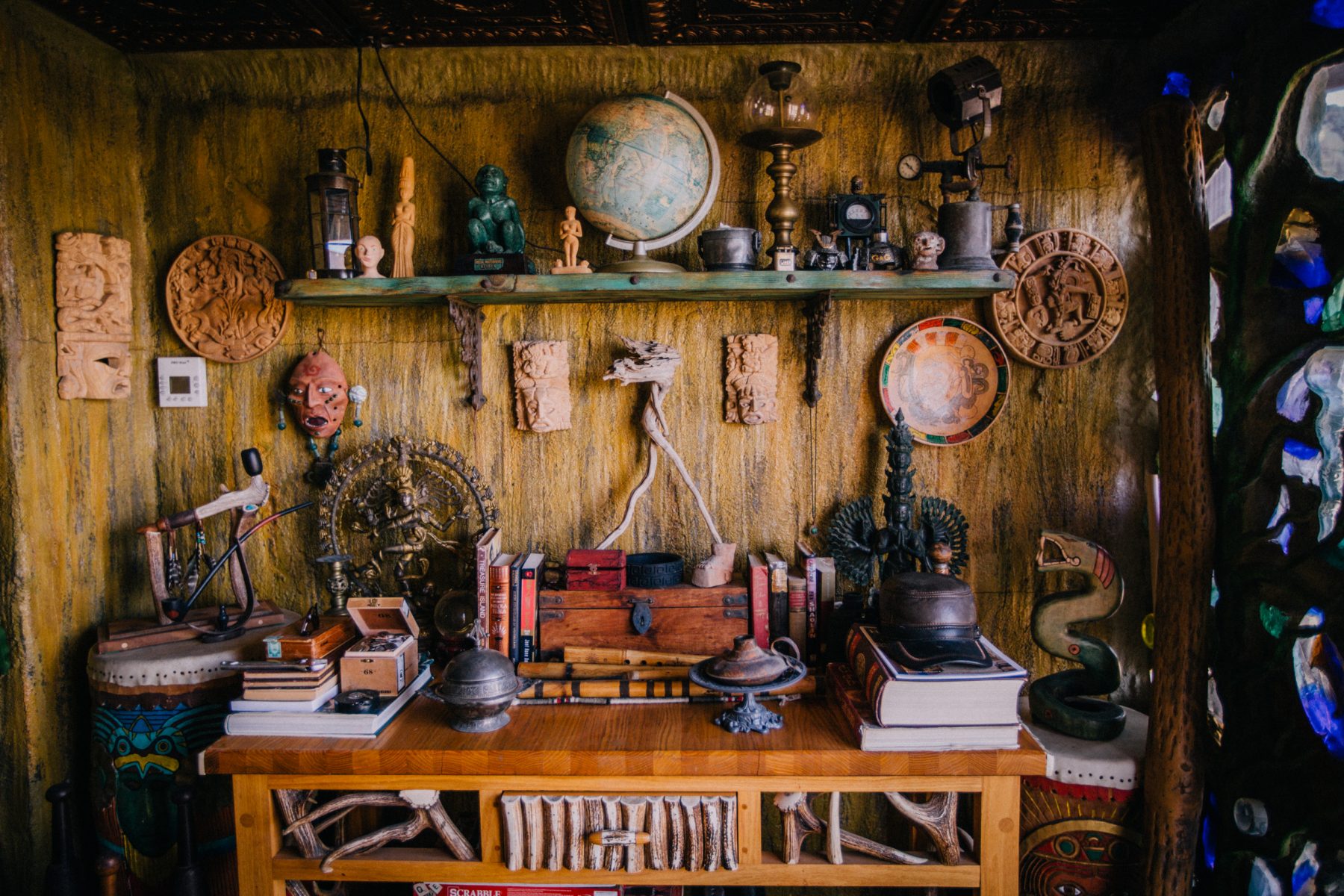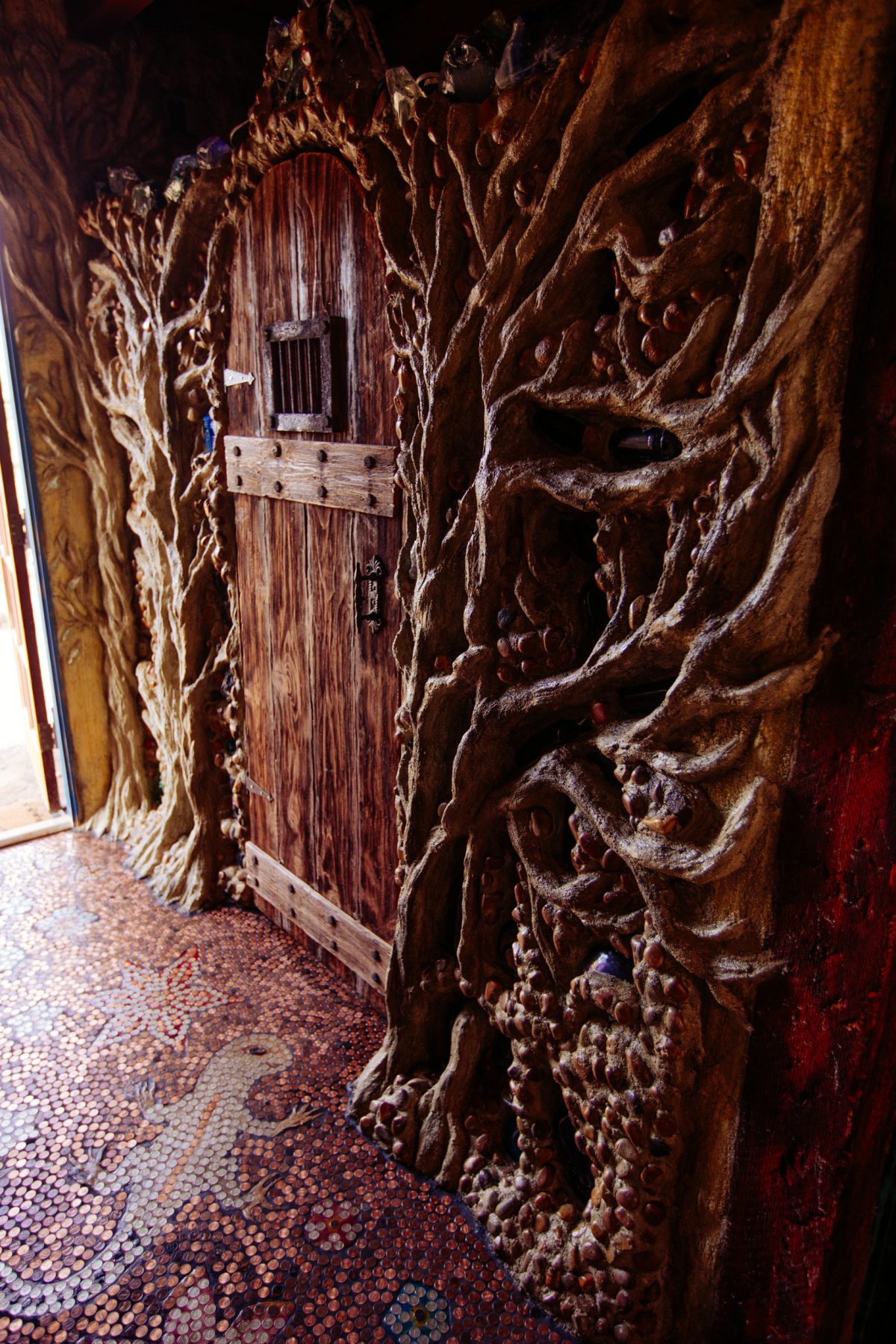 The property also includes a jacuzzi, pool, and ten person hot tub hidden in the boulders as well as hiking trails you can explore.
They can host up to 100 people for weddings. There is parking for up to 10 cars at Dream Catcher Ranch, and overflow parking for about 30 more just a five minute walk down the road. They can accommodate 13 overnight guests, plus more in tents.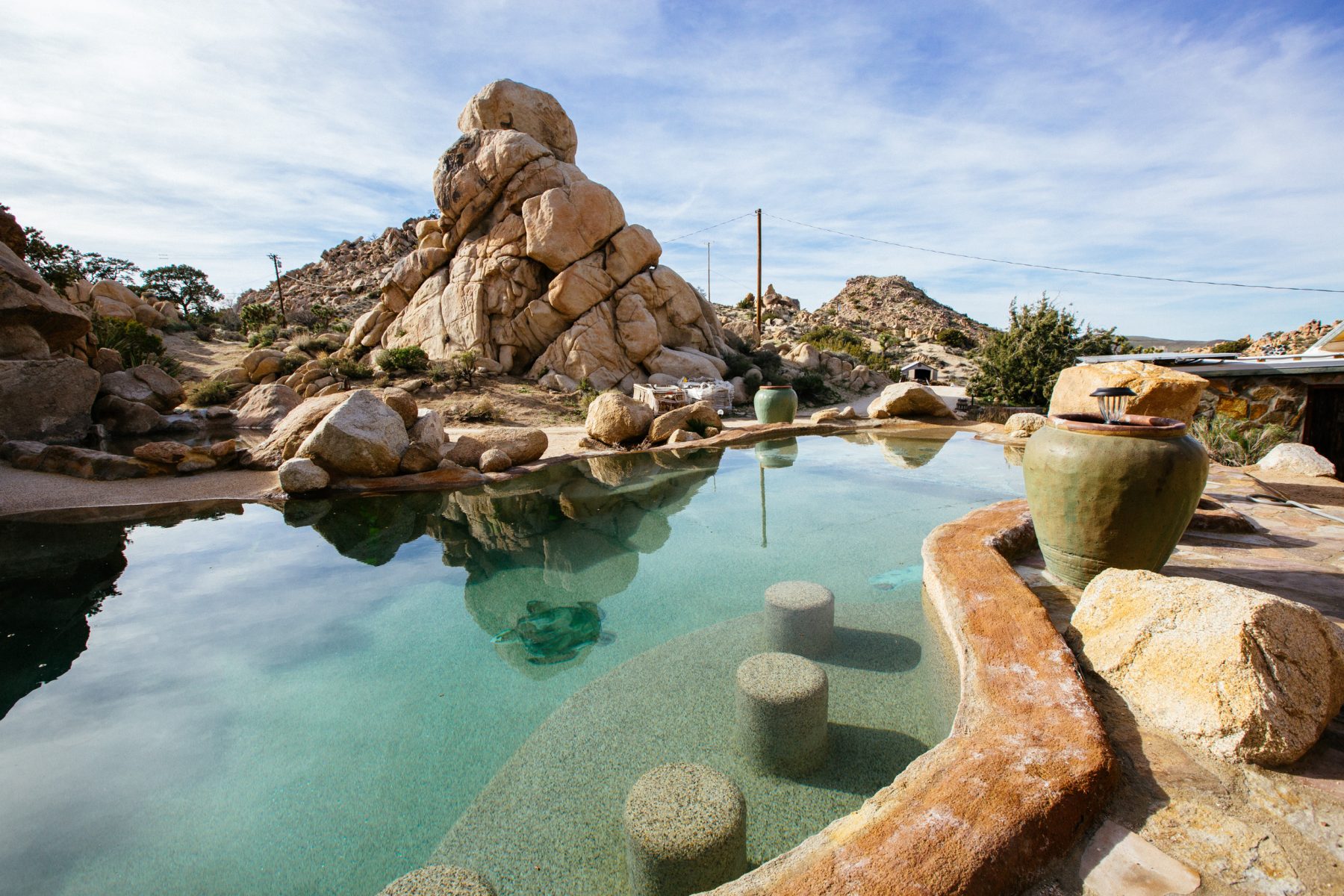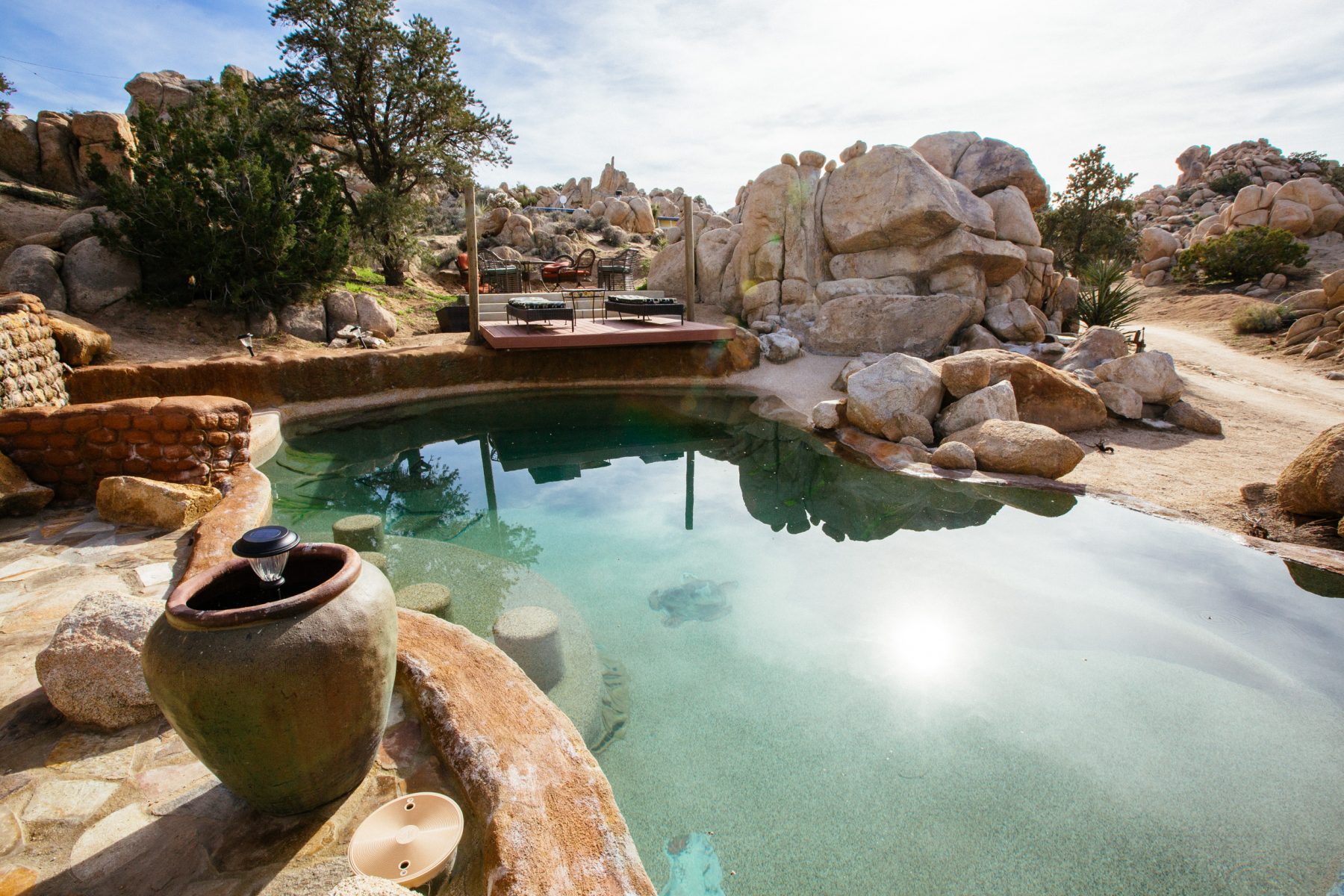 Other than a magical venue and outdoor lighting, they don't provide anything else for your event, so you'll need to arrange your own rentals, catering, music and so on.
There are several spots you can have your ceremony. One favorite is a little cove of boulders just past the cottage, where there is a perfect spot under a pine tree. You can bring chairs, although there are plenty of boulders for your guests to climb and sit on. They have plans to add some rustic stone benches in the area. There is also a stage near the house you can get married on, and several other spots they are developing.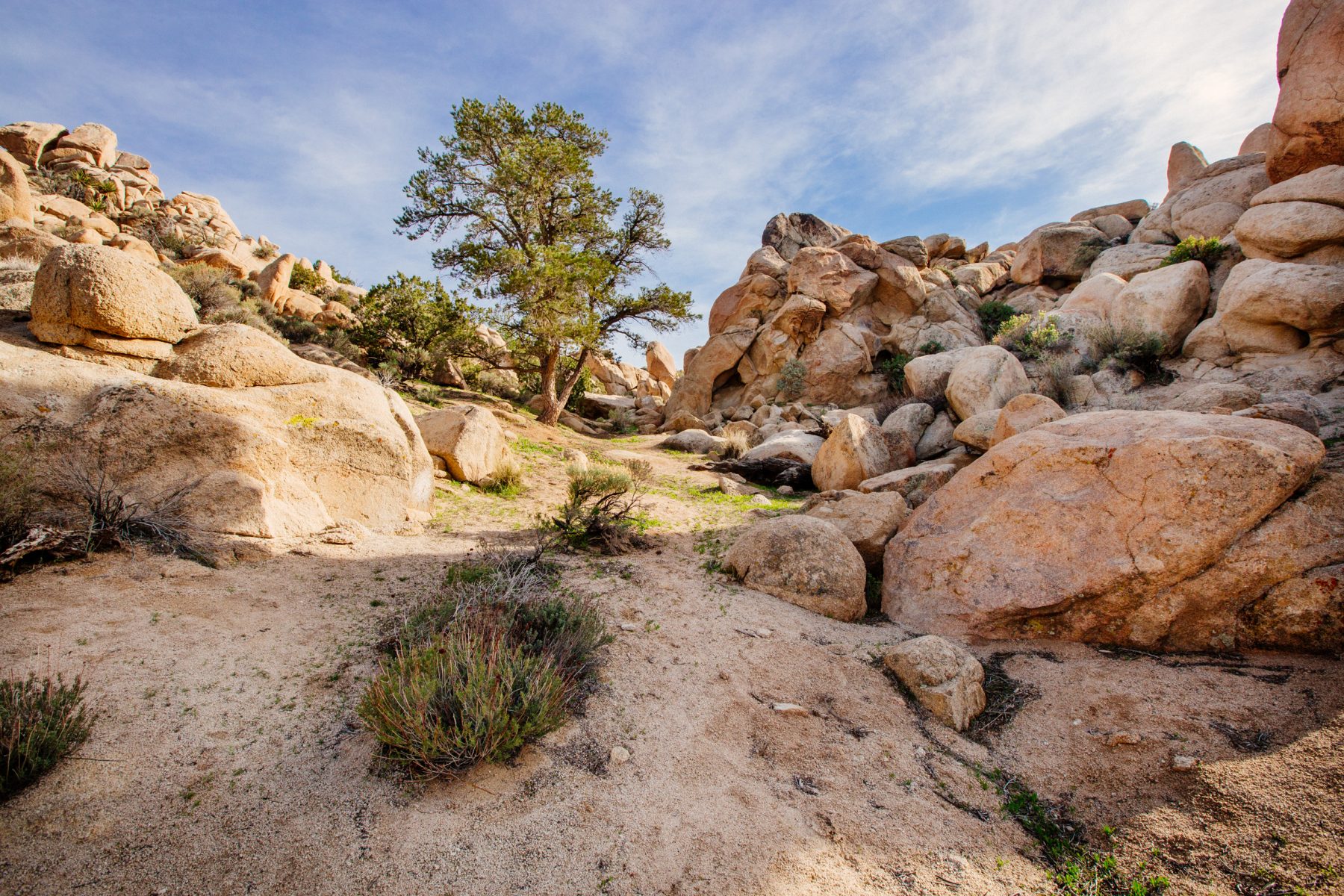 If you want to experience Dream Catcher Ranch's unique and magical vibe for yourself, you can book just the cottage or the whole property on Airbnb. If you'd like to get in touch to find out more about having your wedding, you can contact Kiyomi via Airbnb.