Hailey & Mark's Fun 29 Palms Inn Wedding Featured on Junebug Weddings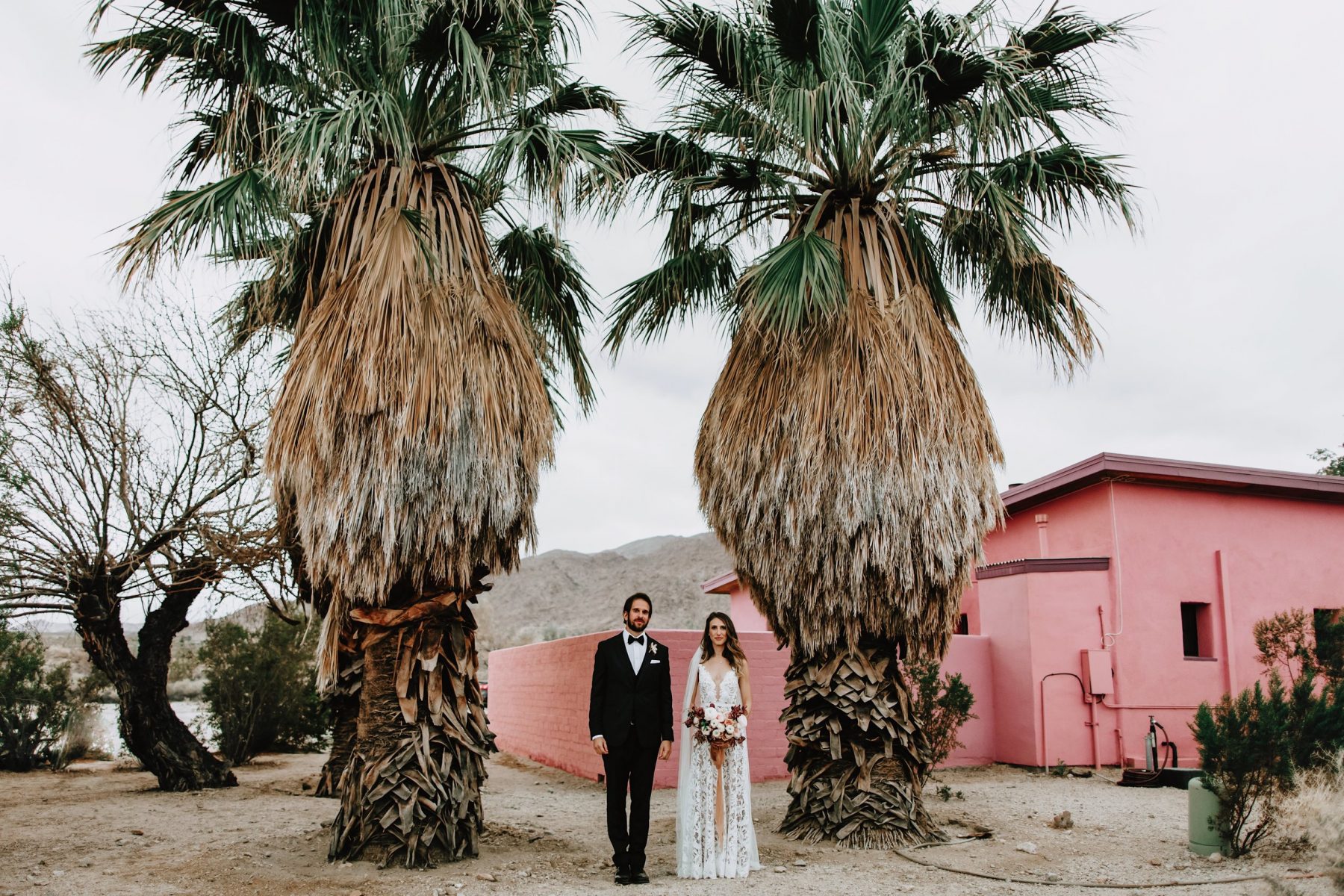 Junebug Weddings recently shared Hailey and Mark's chic, free-spirited wedding at the 29 Palms Inn! We had a lot of fun filming this colorful desert wedding. We loved working alongside their photographers, Madalena and Marcelo from Sambajoy, who have a lighthearted, quirky photo style that fit Hailey and Mark's wedding perfectly.
Together with the couple, their talented planner, Jaime from Wild Heart Events created a unique look for the wedding that fit perfectly with the colorful buildings at the Inn.
Here's what Hailey had to say about her inspiration: "My favorite book as a child was, 'The Girl Who Loved Wild Horses' by Paul Goble. So, I used the colors and the desert in that book as inspiration for our wedding decor and design."
Although the day began with a  rain, it only lasted long enough to add a little atmosphere to Hailey and Mark's first look. After that, the weather was cool but perfect and everyone had a lot of fun (especially when the glowsticks came out at the end of the night)!
Check out the feature on the Junebug Weddings site to read all about the wedding and see the full list of vendors that put together this amazing day.