How to Have a Great Modern Wedding Ceremony
Celene is an ordained, non-denominational wedding minister who lives here in Joshua Tree. We love her approach to wedding ceremonies — and weddings in general — and invited her to share some of her thoughts here on the blog.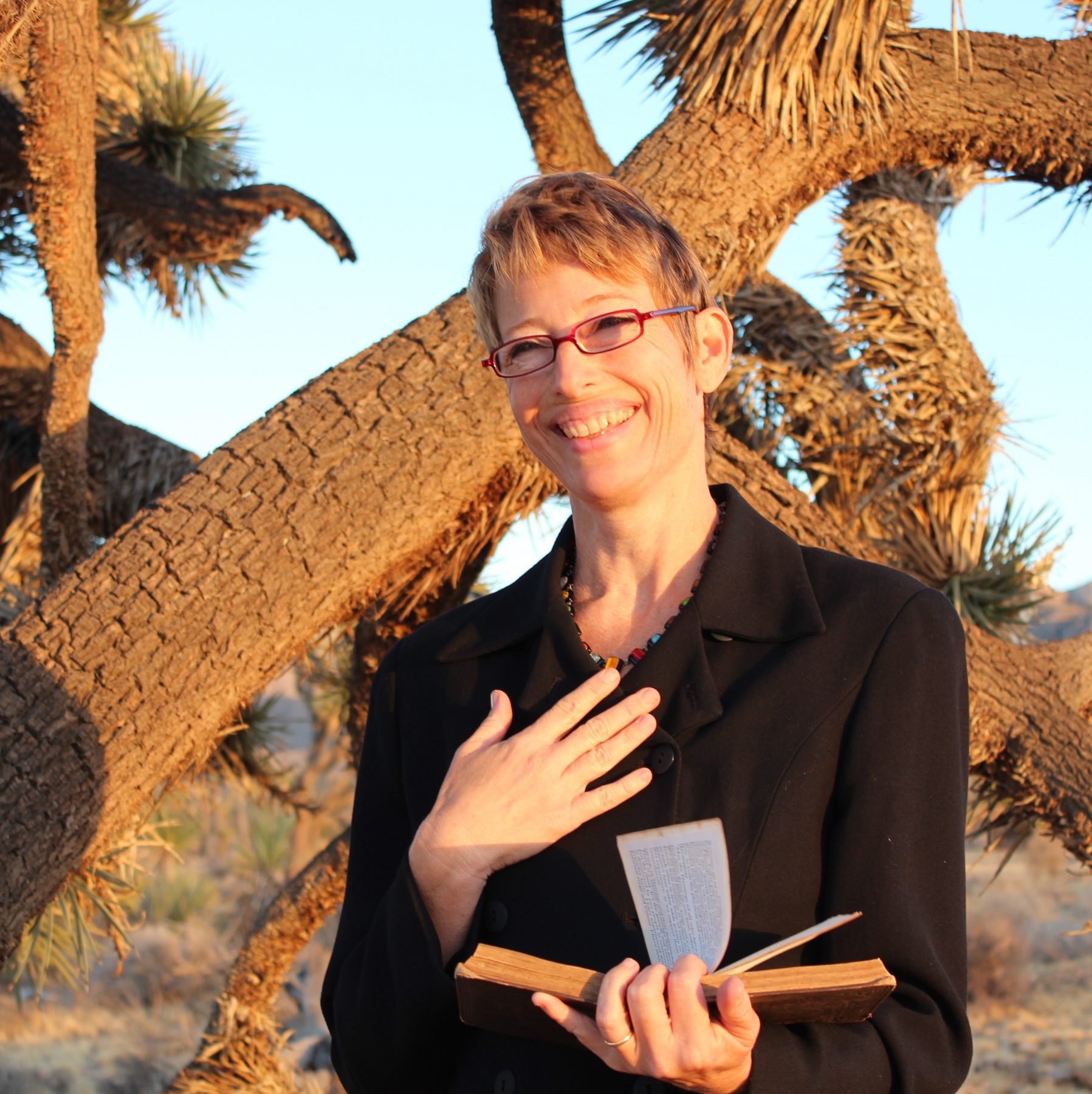 With so many choices out there, planning a wedding can be simultaneously exciting and overwhelming. The multibillion dollar wedding industry will have you believe that everything is necessary, and that the emotional satisfaction of your day depends on choosing the details of your style. I remember, as a bride, pouring over articles and ideas in wedding magazines, pulling and filing tear sheets for everything from color schemes to cake ideas to tablescapes. I loved the process of hunting and gathering images of my personality and our social style. I felt gratified by being able to honestly take stock of who we were, as a couple, and say, "No, that's not me. And that's not us."
But I also got caught up in the vortex of making all these decisions that were outward focused. I wanted everything to look and feel "right". I spent a lot of emotional energy imagining how we were going to be perceived by our friends and family, in the moment, and in photos. I wish I had paid more attention to the ceremony itself, and to giving time in the wedding planning process to doing some personal work, to "showing up" in front of the officiant, fully present and aware of this life-changing moment I/we were about to enter into. These days when I encounter couples who seem to be walking the same path as I was, I recommend a book called, The Conscious Bride by Sheryl Paul.
It was a natural transition for me to become a wedding officiant years later. I made it my mission to help couples create a personalized wedding ceremony that reflects who they are and who they want to become, as individuals inside of their unique marriage. It used to be that you had to choose between a church wedding and a civil wedding at the courthouse, and that in either case you usually spoke the same vows as all the other couples who had gone before you.
Compared to their grandparent's generation, couples now enjoy the luxury of choice, ranging from a purely traditional ceremony to a counter-culture alternative one. You can pick and choose elements to incorporate from a variety of traditions (wearing a veil, walking down the aisle, jumping the broom, standing under a chuppah, etc.). You can even create your own ceremonial elements, which may resonate with you the most. Ultimately the most important thing is that the experience be your own. It has to satisfy you. It has to feel right in your bones. And as the ceremony concludes, you have to know you just experienced a transformation, not just an "I do" transaction.
So how do you create the feeling for the wedding you want? You must first define your desires for the ceremony experience, and who you choose as your officiant is a vitally important component of how you will experience your moment. Make sure you choose someone who will help you create the nuance that you want. You may not even know, at the outset of your planning, what your vision is. But the right officiant for you is the one who "gets" you both, who will help you clarify what's important to you as individuals and as a couple, and be able to deliver the feeling you want – not to mention be committed to performing the ceremony in the tone you want it: solemn, light, romantic, spiritual but not religious, religious but not denominational, alternative but not outrageous, etc. You must feel "heard" by the officiant, and sense that your wishes are respected and supported. And of course you must be comfortable with him or her; after all, it will be just you three standing up there during your moment of transformation.
If you prefer, you can select a family member or friend to officiate. Having someone who you know and love, and with whom you have shared history, can be a lovely way to put a personal and emotional stamp on your ceremony. However, your chosen officiant may feel stressed out by accepting this honor. They may feel unsure of how to write a ceremony script, or how to embody this role in front of an audience. If you want this option to be a great experience for yourselves and for your personal officiant, I recommend officiant coaching services. With this option, you hire a professional officiant to guide the personal officiant through the whole process of creating and performing the ceremony, which includes designing/writing the ceremony itself, guidance on choosing or writing your own vows, and fine-tuning and rehearsing the wedding script with the officiant, which will raise your friend or family member's performance of the ceremony up to a professional level. These days, almost one third of all couples are bringing their own officiant to their wedding ceremony. Offering coaching services to your chosen officiant is a great way to have your cake and eat it too.
While having so many choices can be exciting, and this day is, at its heart, about you, it is also important to take your guests' experience into account when deciding the length of your ceremony. After all, they are the ones who are traveling great distances to witness and celebrate you. Keep in mind that selecting too many rituals during the ceremony will make it too long. I find that a touching and satisfying wedding ceremony runs between fifteen and twenty-five minutes. Any longer, and you risk losing your guests' attention, and the last thing you want is for them to get fidgety in waiting for The Kiss to finally happen. Make it your goal to leave them wanting more; leave them cheering for you, and emotionally high and eager to celebrate you during the reception.
I hope these simple guidelines will give you clarity in the face of all the options out there, and help you design a wedding that is fulfilling and memorable for you and your guests. Congratulations on your engagement — the best is yet to come!
To learn more about Celene's officiant services or mentoring services, please contact her at celenedm@jwdavies.com or visit her website: www.weddinginthedesert.com