Plan the Perfect Mountain Wedding in Idyllwild, CA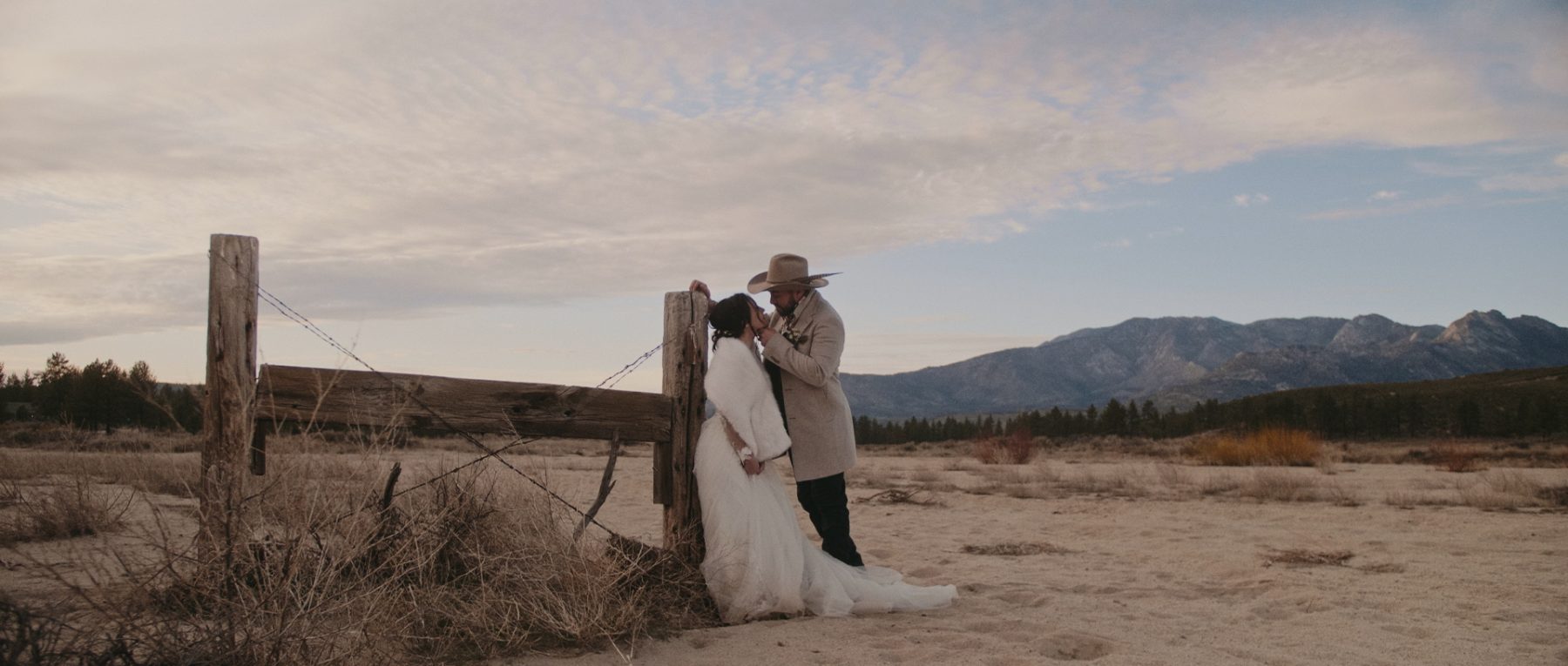 LAST UPDATED:  4/3/2020
We have a soft spot for weddings in Idyllwild, California — I grew up there, and Jim lived there for his first 7 years in the US. It is such a beautiful, friendly mountain town and a great place to get married. We've put together a collection of local vendors and venues in or near Idyllwild to help you get started planning your mountain wedding day.
We'll continue adding to and updating this page, so if you know of other people and services that should be listed, please let us know.
Please note this is just a list of resources, not recommendations — we only have personal experience with a handful of the vendors on this list.
Wedding Venues
Creekstone Inn — This rustic but luxurious inn feels tucked away but is just minutes from Idyllwild's shops and restaurants. It can accommodate weddings with a maximum of 65 guests.
Garner Ranch — This historic location, which is a still a working cattle ranch, is located in spectacular Garner Valley near Idyllwild. It's a beautiful wedding site with meadows, pine trees, ponds and Lake Hemet against a mountain backdrop.
Hicksville Pines Chalets & Motel — This newly opened, whimsical motel in Pine Cove is a sister property to the famous Hicksville Trailer Palace in Joshua Tree and is now hosting weddings. If you love funky eclectic style, this is the spot for you.
Quiet Creek Inn  — With seven wooded acres along Idyllwild's iconic Strawberry Creek, Quiet Creek Inn has plenty of room for your event with an elevated deck, large meadow, enclosed barn loft and several creekside areas for celebrations, events, exchange of vows and plenty of once-in-a-lifetime fairytale photo opportunities.
Rainbow Inn On Strawberry Creek — Set among the trees with a stream running through the property, this craftsman-style bed and breakfast hotel is a great venue for a wedding, either next to the creek, in the backyard, or in their 900 sq. ft. facility.
Silver Pines Lodge — Silver Pines Lodge sits on 1-1/2 acres of wooded pine forest overlooking Strawberry Creek. It was built in 1923 and was originally used to build rustic furniture for mountain settlers. In the '30s, it operated as the Rustic Tavern Restaurant and the Rustic Theater movie house in 1944. It has been an Inn since 1952 and makes a beautiful wedding venue.
Strawberry Creek Inn — This tranquil venue is tucked in the pines along Strawberry Creek. Currently only allowing weddings of up to 30 guests, but they are expanding and will be able to accommodate larger events soon.
Woodland Park Manor — Nestled on five acres in beautiful Fern Valley, just above the village. Their park and pool offer a natural, wooded setting for your ceremony and reception and they are happy to make recommendations of local services to help you have the perfect day.
Eleven Chimneys — A 6,000 square food lodge with 6 bedrooms, 4.5 bath, 2 living rooms, a kitchen and a dining room that sits 14 people. This cabin is the perfect place for an intimate wedding!
Videographers
The Quail & The Dove — We love shooting Idyllwild wedding films and don't charge any travel fees for Idyllwild. Check out our portfolio to see some of our Idyllwild wedding videos.
Florals
Lily of the Valley Floral — Idyllwild's local spot for bouquets, boutineers, and any other floral design you need for your wedding.
Catering
Wendi Strebe — Wendi creates unique menus for every event, working directly with you to make sure you get exactly what you want. She works with a range of budgets, and caters for a maximum of 100 guests.
Contact: wstrebe@gmail.com
Many of the local restaurants can provide food as well — if you have a favorite, stop in and ask if they have any catering or take-out options for events. One wedding we filmed served pizza from the Idyllwild Pizza Company, and another had gourmet food from the Gastronome.
Cakes and Desserts
The Town Baker — Although they don't do traditional wedding cakes, this little bakery can bake handcrafted pastries and cakes for your dessert table.
You can also get a cake in the Palm Springs or Palm Desert area (Over the Rainbow Desserts is a popular option), or bring one along with you if you are traveling from within Southern California.
Beer & Wine
Middle Ridge Winery — A boutique winery headquartered in Idyllwild. Award-winning wine made with heart and soul by a winemaker who geeks out on wine chemistry and sharing his passion with others.
Idyll Awhile Wine Shoppe & Bistro — A premier destination for wine and beer on the mountain. They can provide the perfect wine or beer to satisfy even the most delicate palate. Kegs available.
Officiants
Rev. Kathy Halkin — An ordained minister who performs interfaith and non-denominational weddings. An Idyllwild resident since 1986, Kathy is familiar with a variety of venues and settings for the perfect wedding. All ceremonies are customized for each couple, giving particular attention to personal vows, rituals, and family considerations.
Rev. Helen Henderson — A minister at the Spiritual Living Center, Rev. Helen performs wedding ceremonies that are non-denominational and tailored for you. She can perform weddings anywhere and has done them all over, from the Spiritual Living Center to a horse barn to in a backyard in the mountains.
Contact: (909) 732-0280 or helen.henderson45@gmail.com
Bill Sheppard — A Universal Life Church minister (non-denominational), and former Religious Science practitioner. Also available for home blessings and celebrations of all kinds.
Contact: (714) 396-3529
Many of the officiants in the Coachella Valley or Inland Empire will drive up to officiate weddings in the area (Minister Marie is a popular choice). If you have a friend or family member who is a minister or clergy they can officiate and do not need to be registered in any official capacity with the state. You can also have a friend or family member become a deputy marriage commissioner for the day through the County Clerk's office and marry you.
Marriage Licenses
You do not need to be a California (or US) resident to get married in California but you will need to get a marriage license from a California County Clerk's office. The closest places to Idyllwild to get a marriage license are the County Clerks' offices in Hemet or Palm Desert, but you can get one from any County Clerk in California. Marriage licenses are valid for 90 days from the date of issuance.
Blood tests are not required in California and there is no waiting period. Both parties must appear in person and bring valid picture identification to the County Clerk's office. For more information, visit the website of the California Department of Public Health.
Music
DJ Tech — Billy Sheppard has everything from 1920s to current day music. His setup includes a wireless mic, and all the DJing you need, from the preamble to the last song.
Contact: sheep3po@gmail.com or (951)663-0303
Ernesto Ale — Instrumental acoustic guitar from Bach to Beetles. Ernesto has been playing at weddings since 1978. His beautiful playing and frequent live music performances around Idyllwild have made him an Idyllwild favorite.
Contact: ernesto@ernestoale.com