The Wedding Cake Piñata that Took the Internet by Storm
As wedding filmmakers, you don't really expect your films to go viral … but turns out, it can happen! After we edited Karen and Clay's Palm Springs wedding highlight film, we edited this one-minute version of their epic wedding cake piñata smashing and sent it over to Wedding Chicks to see if they'd like to post it on their Instagram.
Over One Million Views on Wedding Chicks!
Little did we know that the internet would love the idea of trading a wedding cake for a piñata so much! As of this post, the video on the Wedding Chicks Instagram has over 1 million views — and this number doesn't take into account the many times it's been shared and reposted for thousands more views.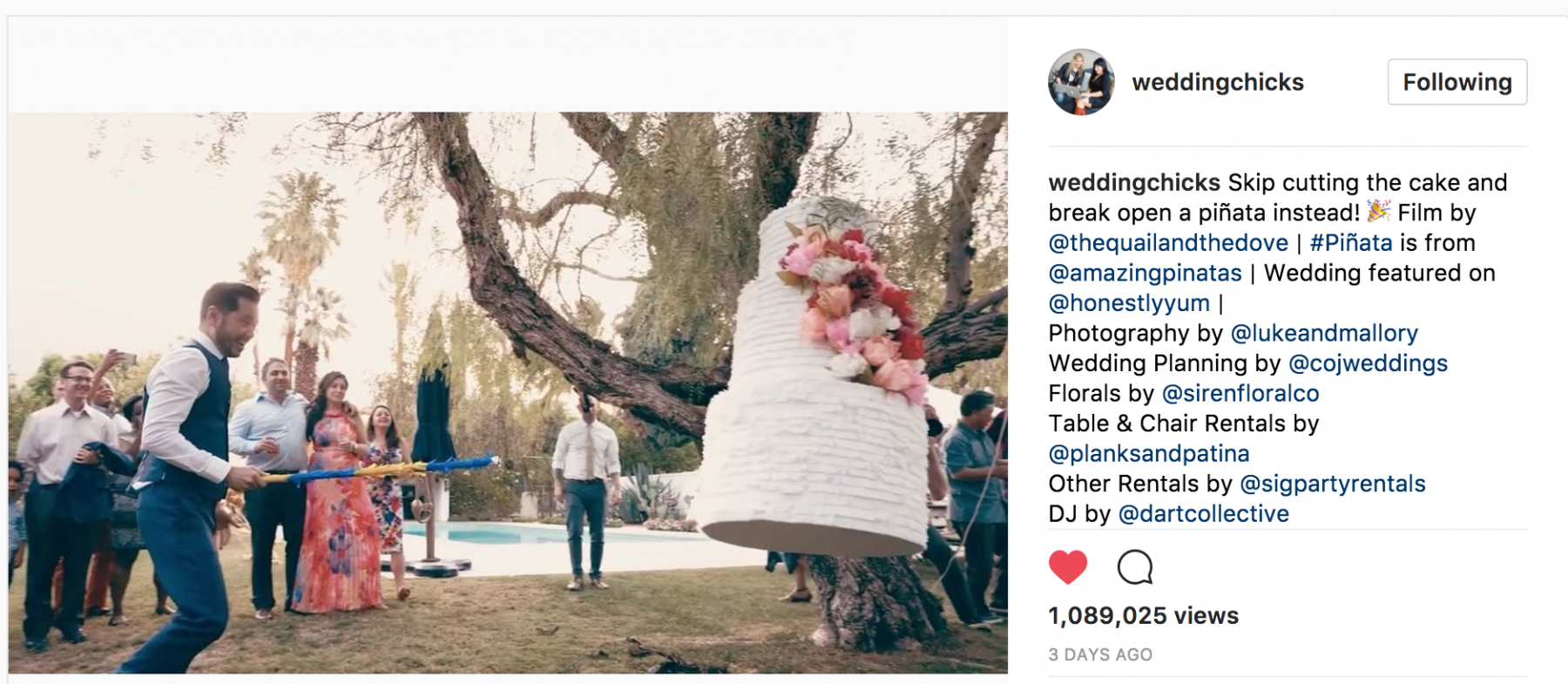 Shared on the Huffington Post!
After seeing the video on Instagram, Huffpost wrote an article about the wedding — and piñata — and included our film as well.
Featured on Honesty Yum!
On the same day, the bride, Karen, who writes for the awesome food blog, Honestly Yum, wrote a post about the wedding and included the piñata video there as well, giving it an additional audience of thousands more.
We had so much fun capturing Karen and Clay's fun-filled wedding and are excited that people loved this wedding cake piñata as much as we did.
To learn more about the wedding and all the vendors involved — including the awesome wedding planners, COJ Events — head over to Karen and Clay's page in our portfolio.