Tower Homestead Ranch — An Old West Wedding Venue in the High Desert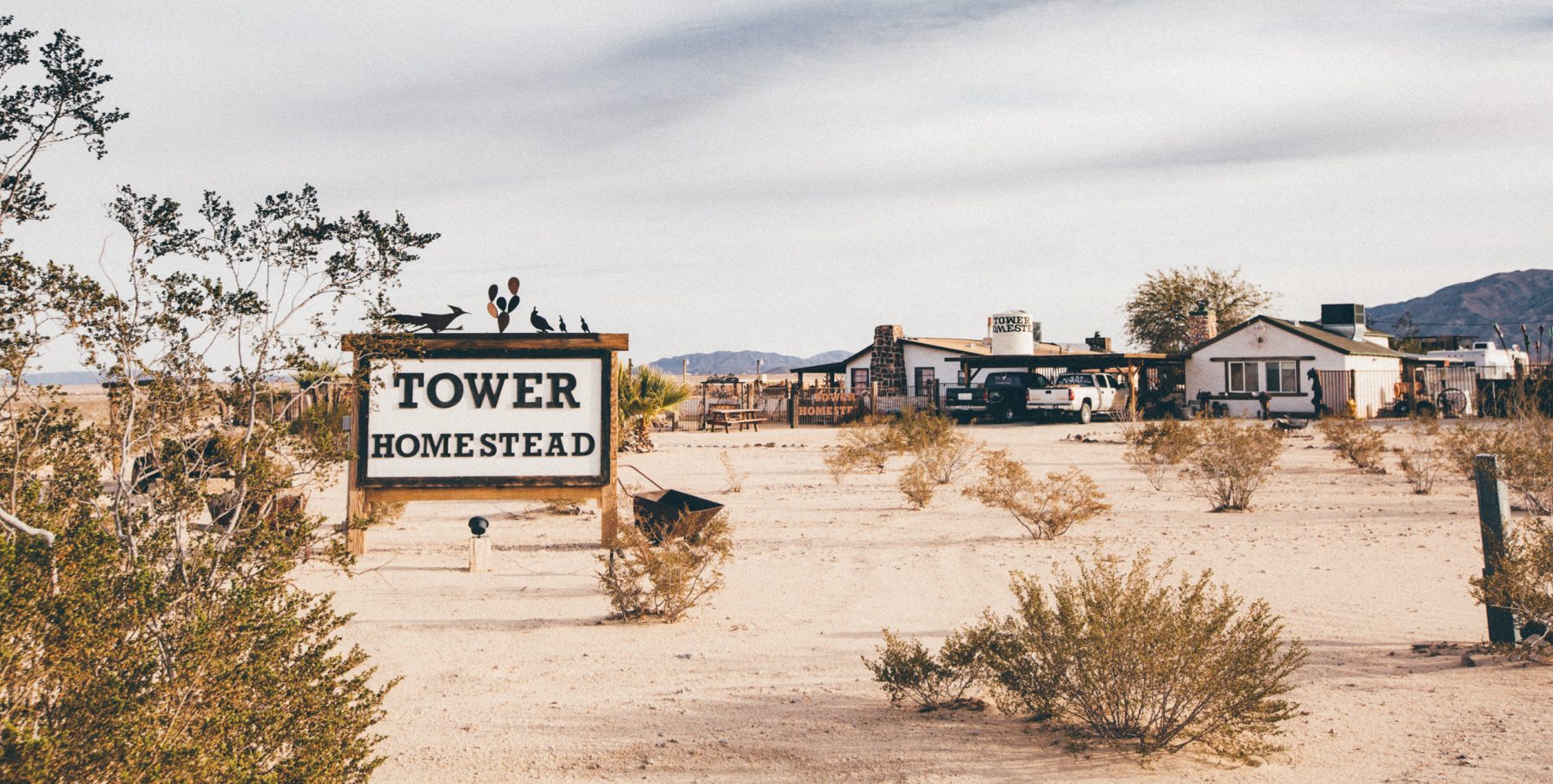 UPDATE 6/15/17 — THE GUEST RANCH IS NOT CURRENTLY AVAILABLE FOR WEDDINGS OR RECEPTIONS.
Out on Amboy Road, not too far past the sign that says "No Services for 90 Miles," you'll find Tower Homestead Ranch. If your dream wedding includes wide open spaces, mountain views and old west vibes in a comfortable, relaxed atmosphere, this family-owned guest ranch in Twentynine Palms just might be the perfect venue for you.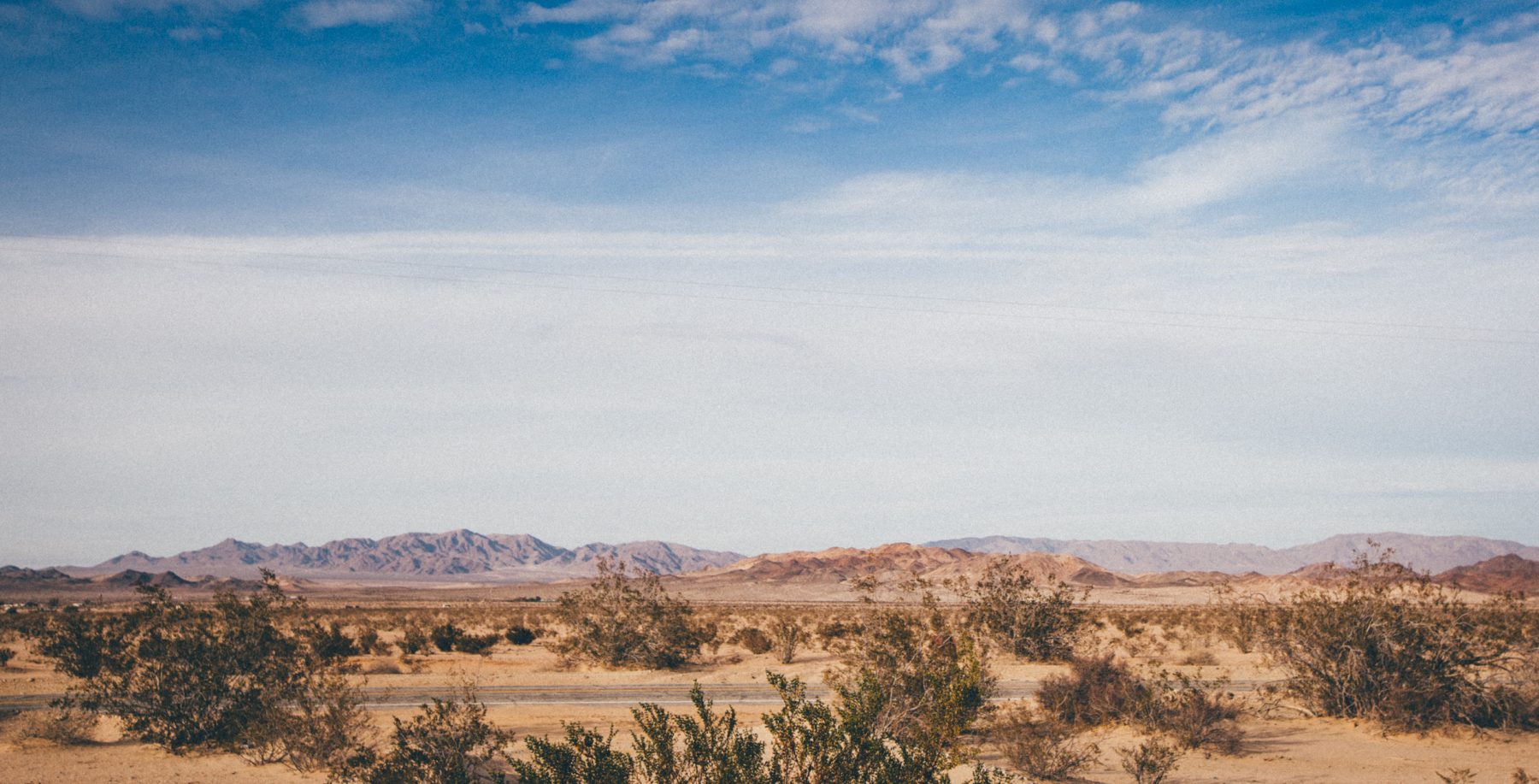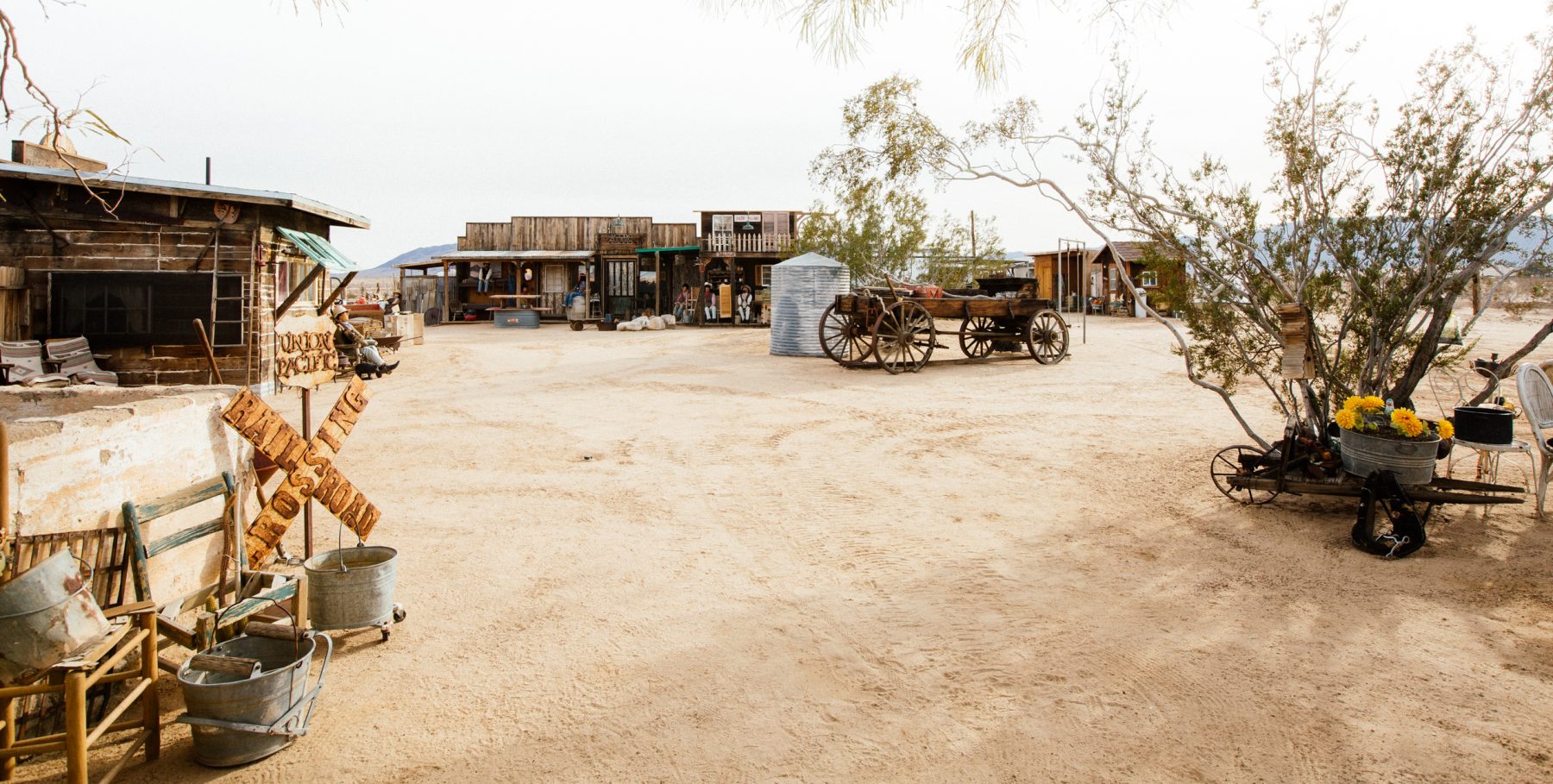 On their website they have the story of how the original homestead was built:
The Tower Homestead was built from a 100 year old house that was originally located in Pasadena, CA. In 1929, plank by plank, the house was relocated to Twentynine Palms on the back of a Model T truck.
There was no freeway at this time, and coming up the Morongo Valley grade, the truck would move forward 10 feet, have its wheels chocked, and then move forward another 10 feet until it reached the top of the grade.
Herb and Lily Tower made the move to Twentynine Palms during the Depression in 1933 and homesteaded in 1929. The original Homestead comprised of a 20′ by 20′ family room, with a wonderful fireplace (still in place today, and still working.) There was no running water, no electricity and no amenities. The Homestead remains in its location to this day.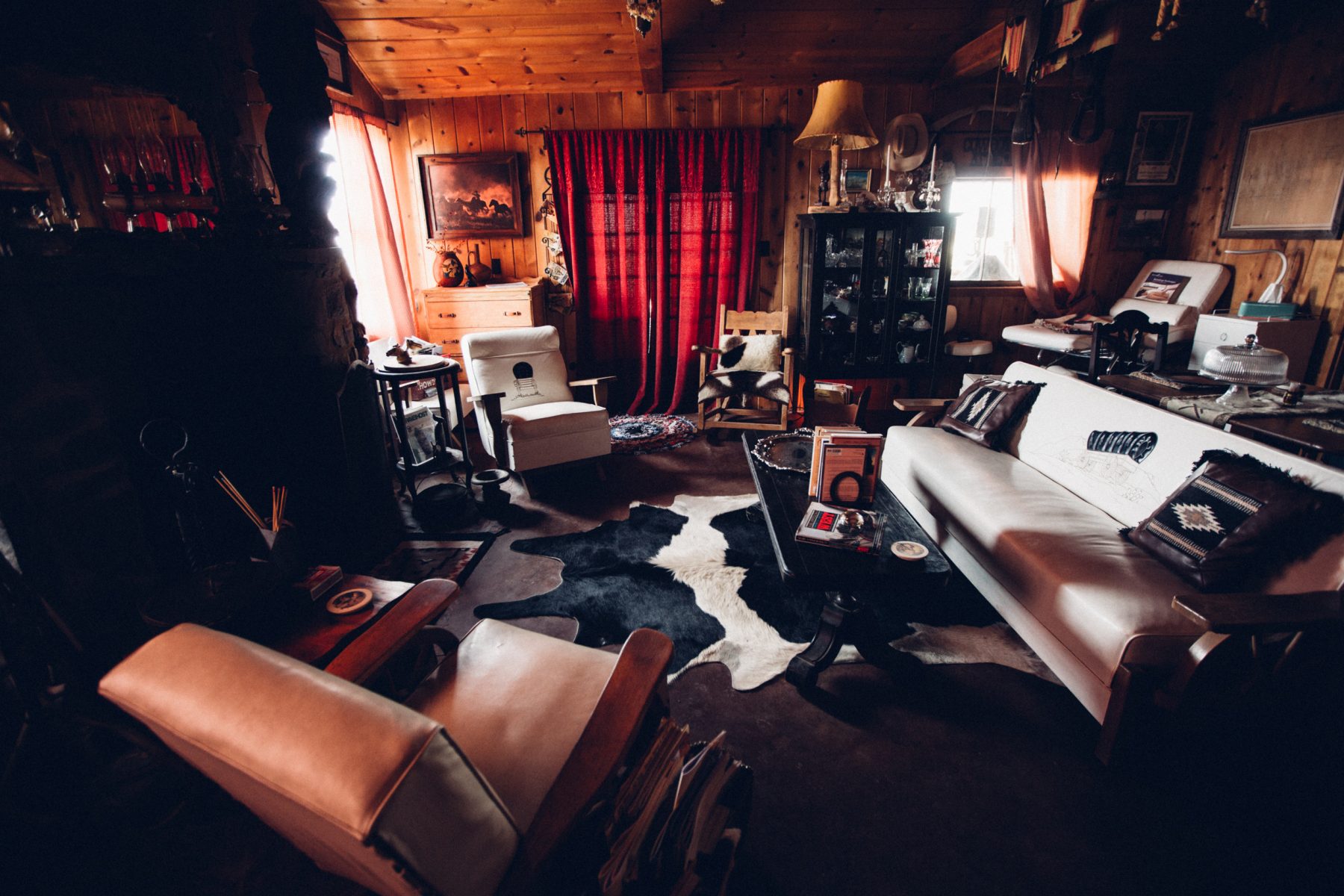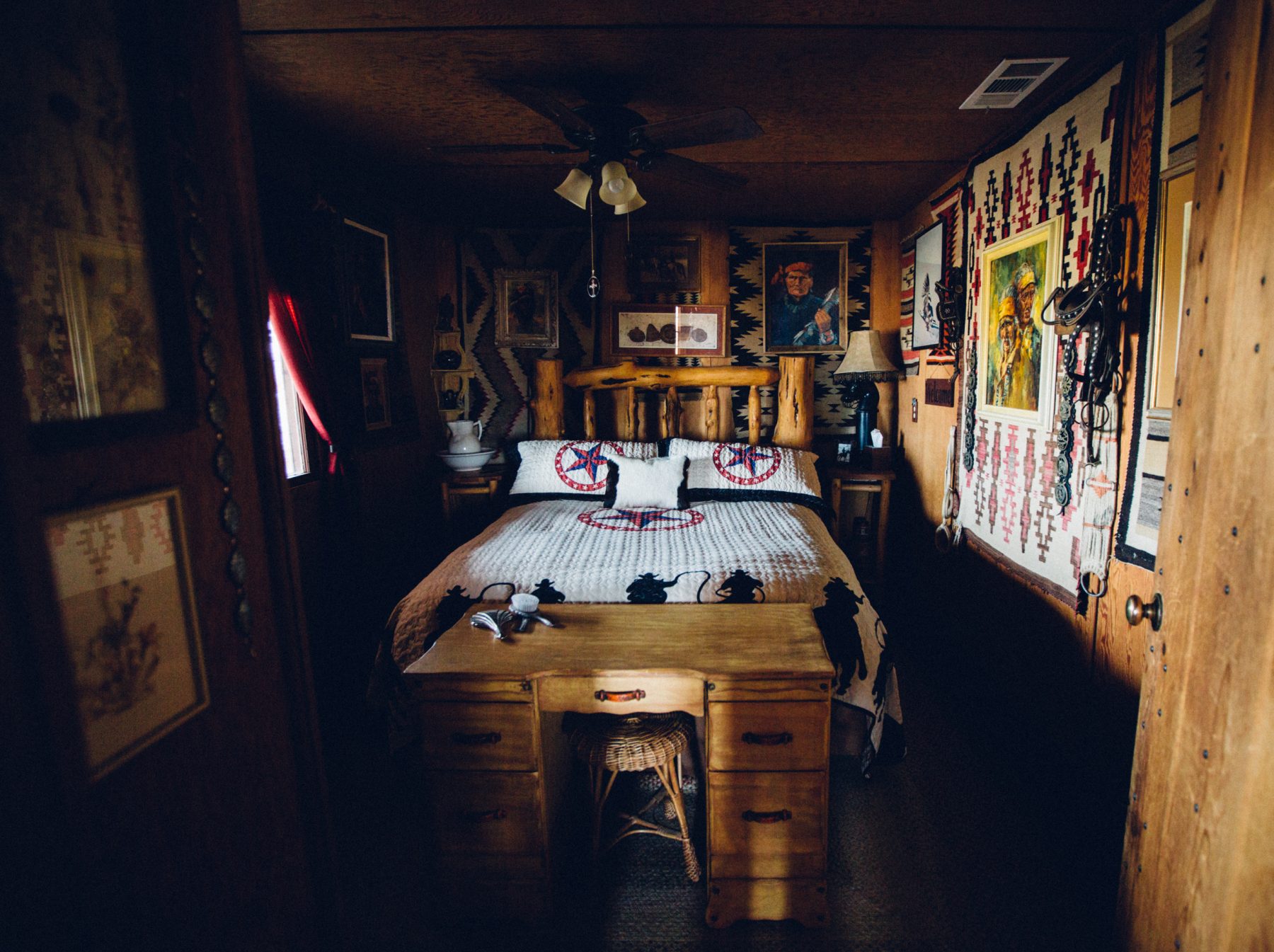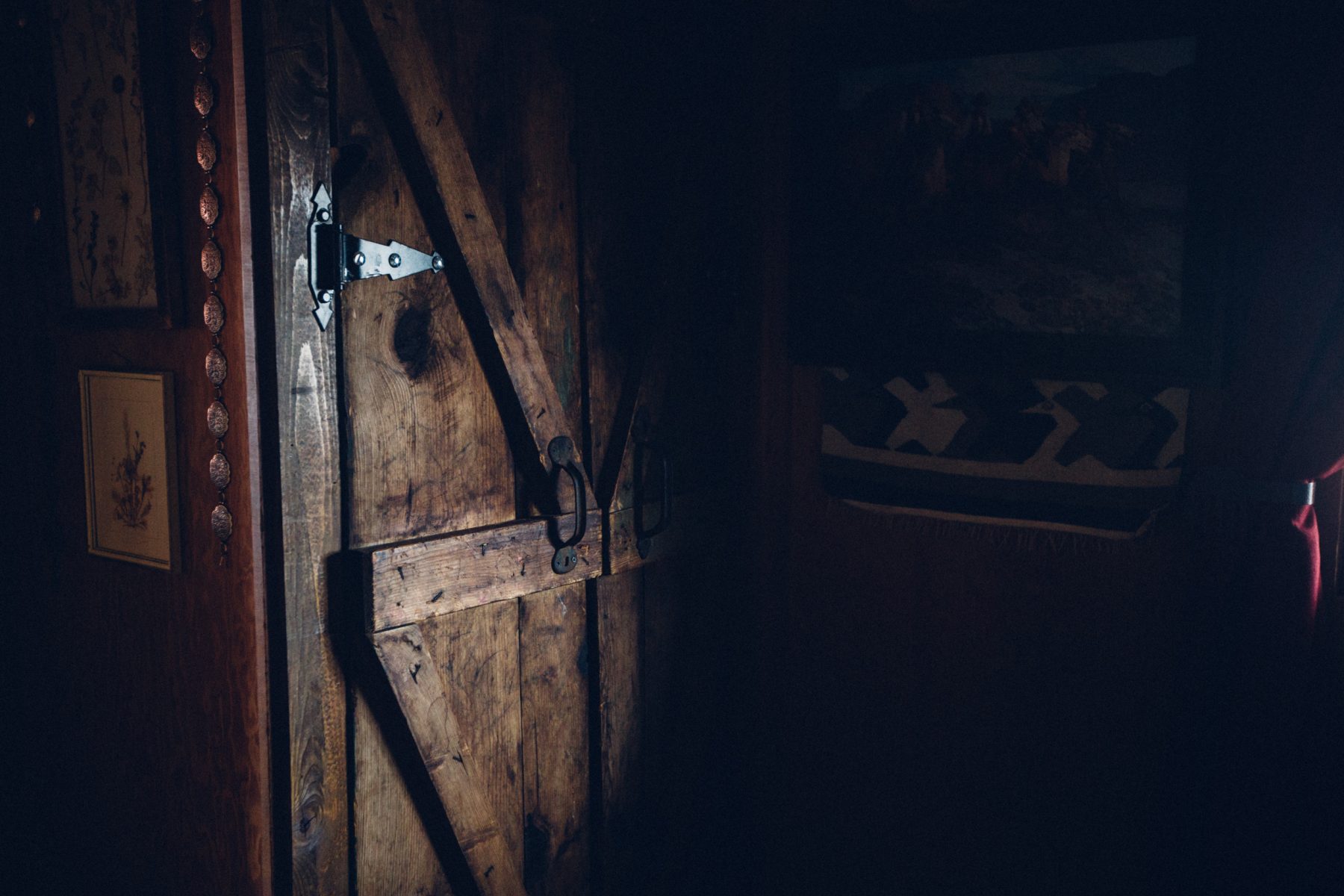 These days the ranch has running water and electricity, and has had some additions but it retains the original feeling, perfectly complemented by eclectic western decor. Robin, granddaughter of Herb and Lily Tower, lives at and manages Tower Homestead with her husband Manuel. The couple are warm, friendly and welcoming — just the sort of calm presence you need to have around during wedding preparations!
The site has so many different interesting details, decor and memorabilia you'd need weeks to really see it all. It has several distinct areas that make great spots for wedding activities — from a rehearsal dinner on the patio, to a wedding ceremony in front of the old west facade, cocktail hour by the pool, and late night drinks by one of the several outdoor fireplaces and fire pits.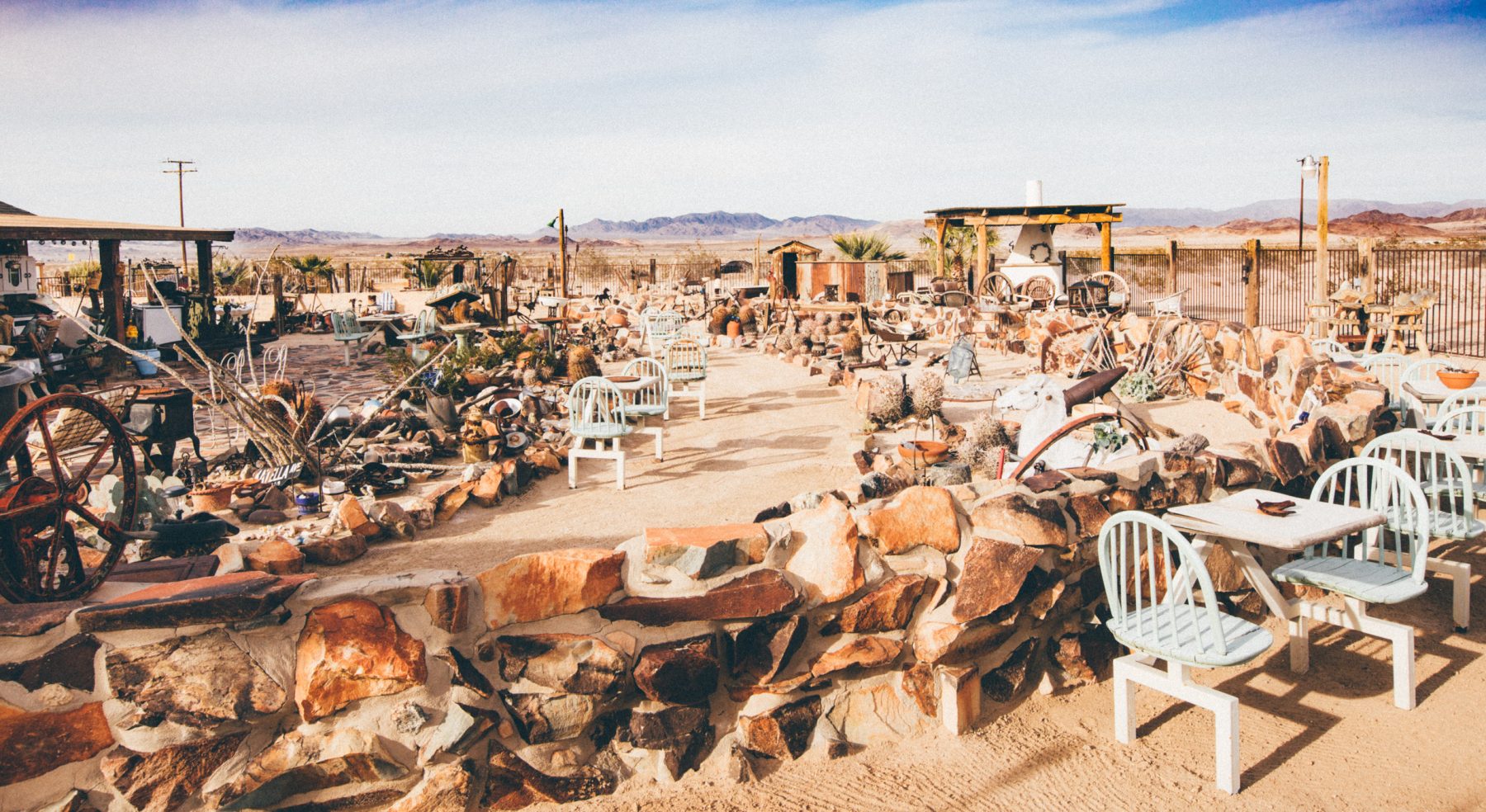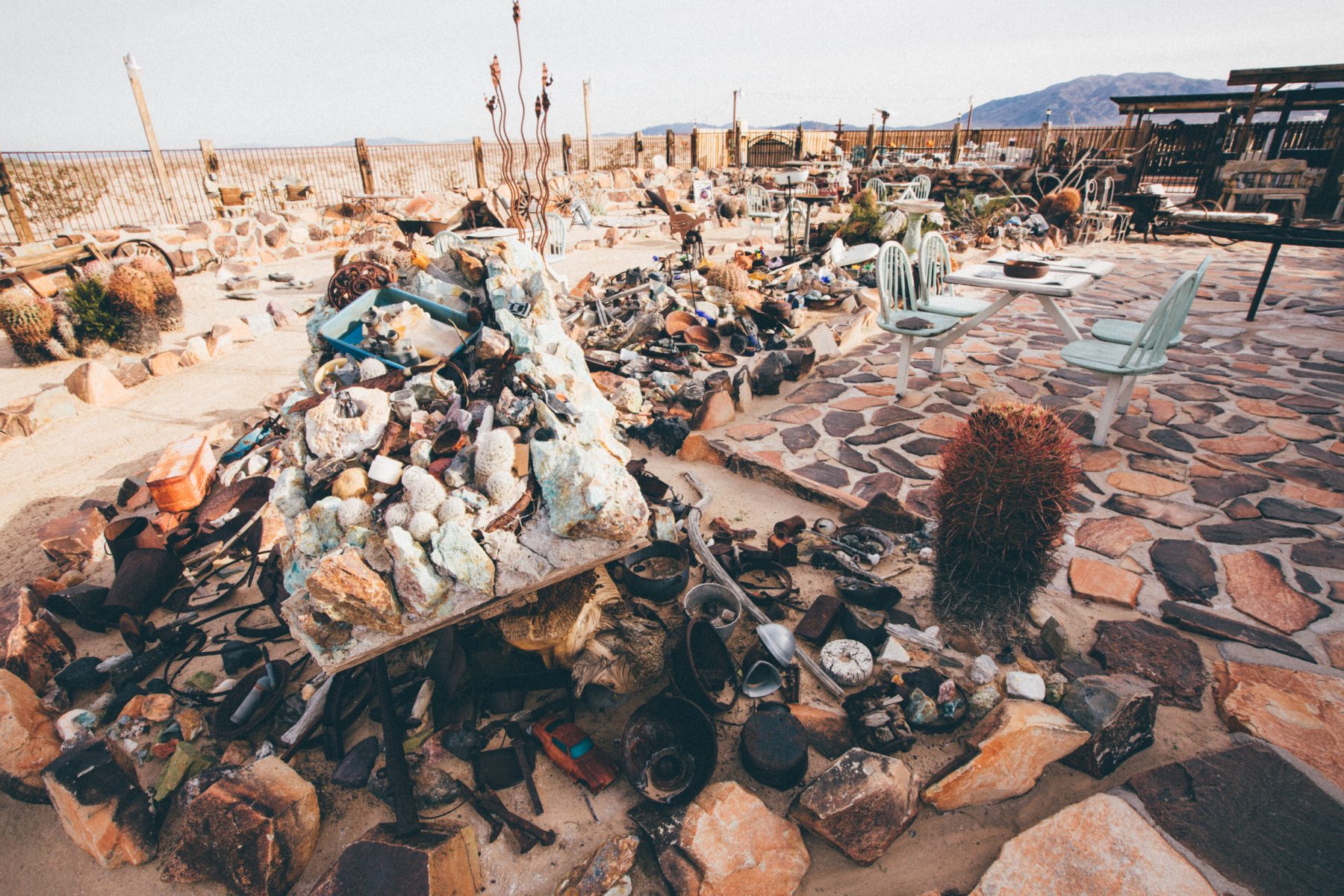 As well as their location and cool old west decor, what that makes Tower Homestead Ranch stand out as a venue is how well prepared they are for hosting weddings.
Weddings at Tower Homestead Ranch include tables, chairs, table setups, a bartender, porta-potties, and even a babysitter if one is needed. If it's cold, they have heaters and fire pits, and if it's hot out they'll turn the misters on. They'll even decorate for you — just let them know your wedding colors. The patio is available for your rehearsal dinner, which Robin can cater if it's a small party. They have a sound system and portable speakers perfect for your ceremony and speeches, and it can also be used to amplify live music or run a playlist from a phone or iPod.
The only things they don't provide are drinks, food, cake and flowers — but they will make recommendations for local spots to get everything you need. If you are having a small wedding — under 60 — Robin can do the catering.
There's plenty of parking, and their regular wedding package allows for up to 125 guests. The Ranch can accommodate up to seven people overnight. Another bonus is that weddings at Tower Homestead Ranch can go till midnight, unlike many venues which have to quiet down at 10pm.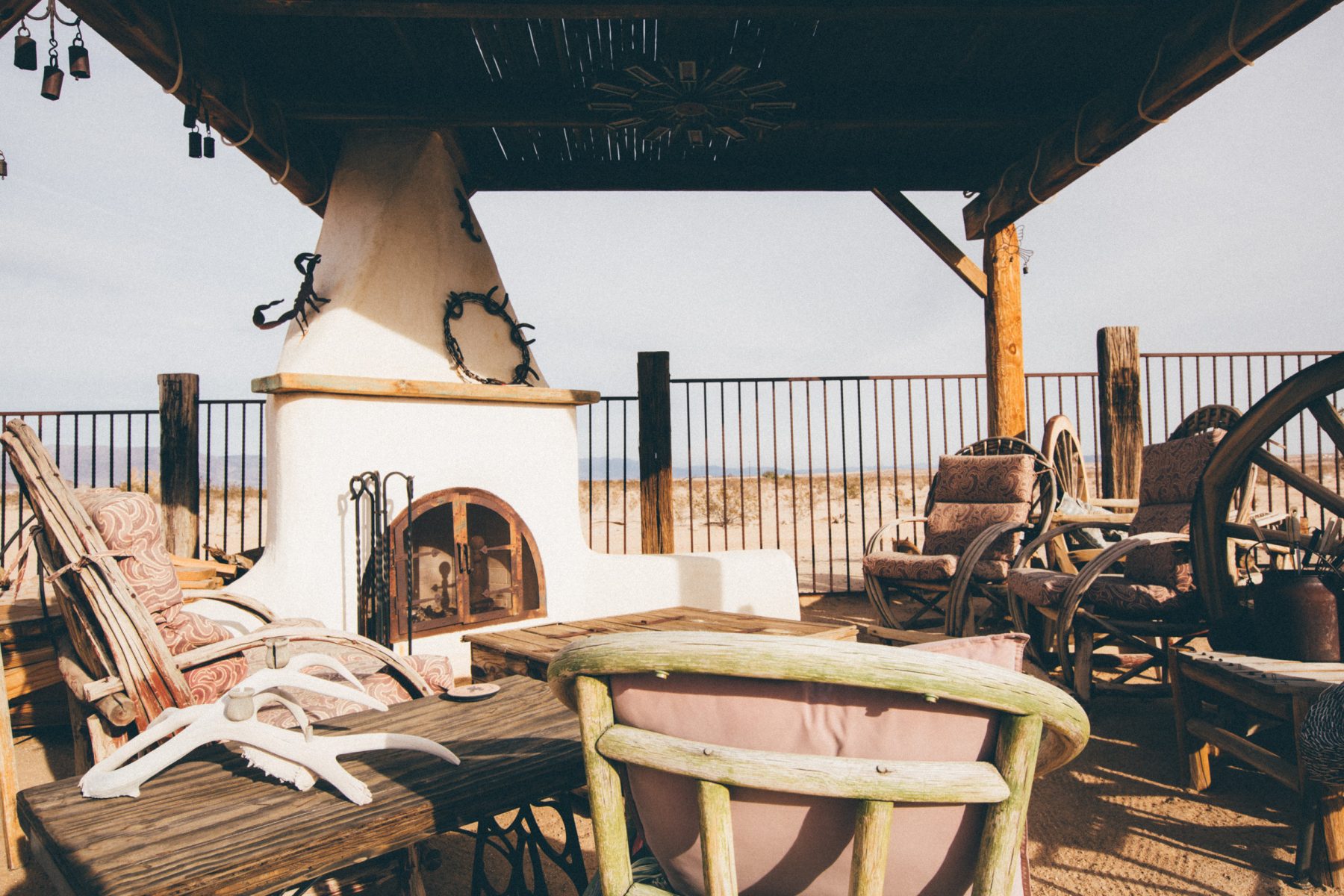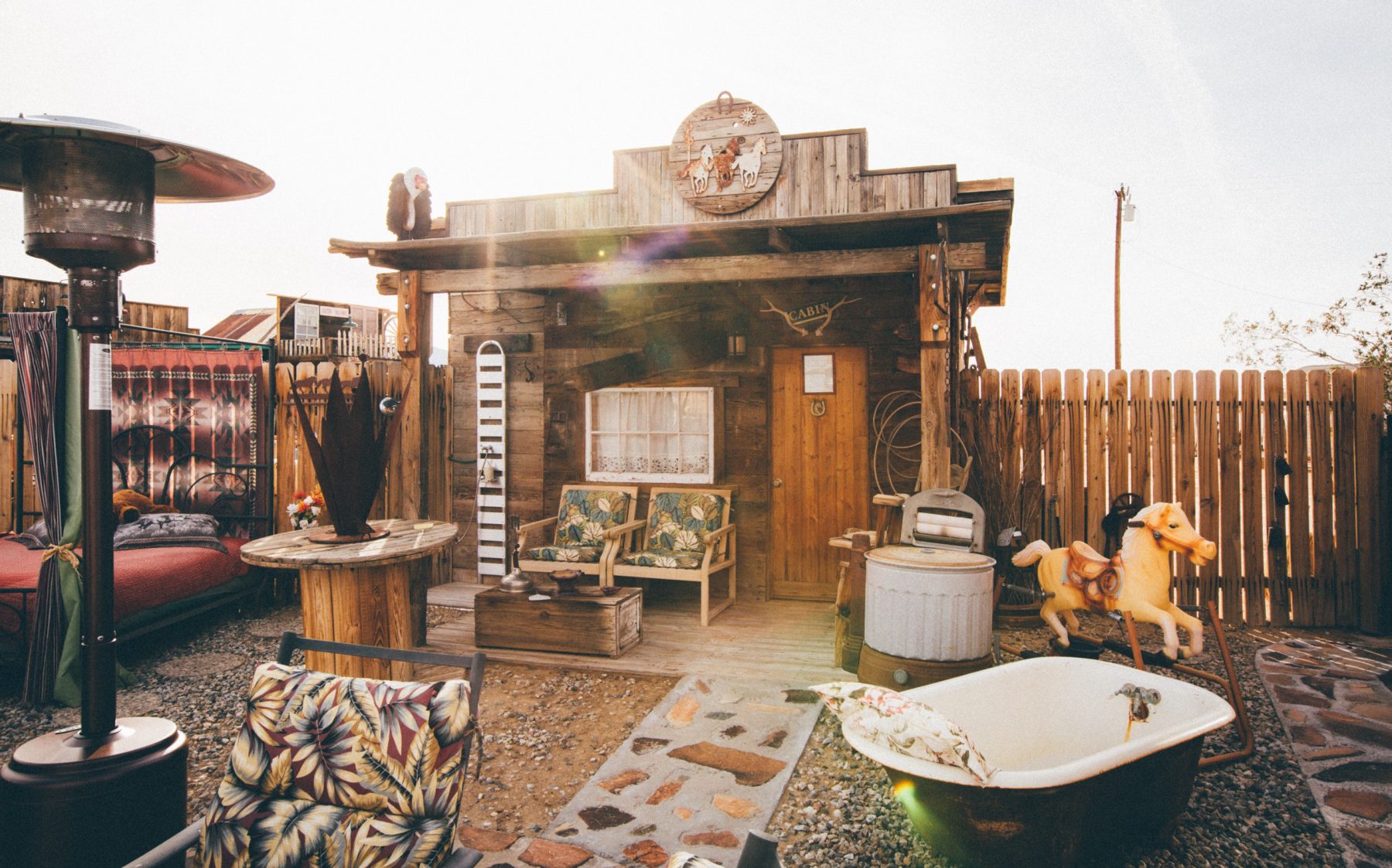 If you or your guests want to sport some old west duds, they have western apparel that you can rent. Want your very own cowboy boots, vintage dress or cowboy hat to take home with you? Check out Robin's store in Twenty Palms, The Cowboy Attic, a well organized maze of vintage, western apparel and decor.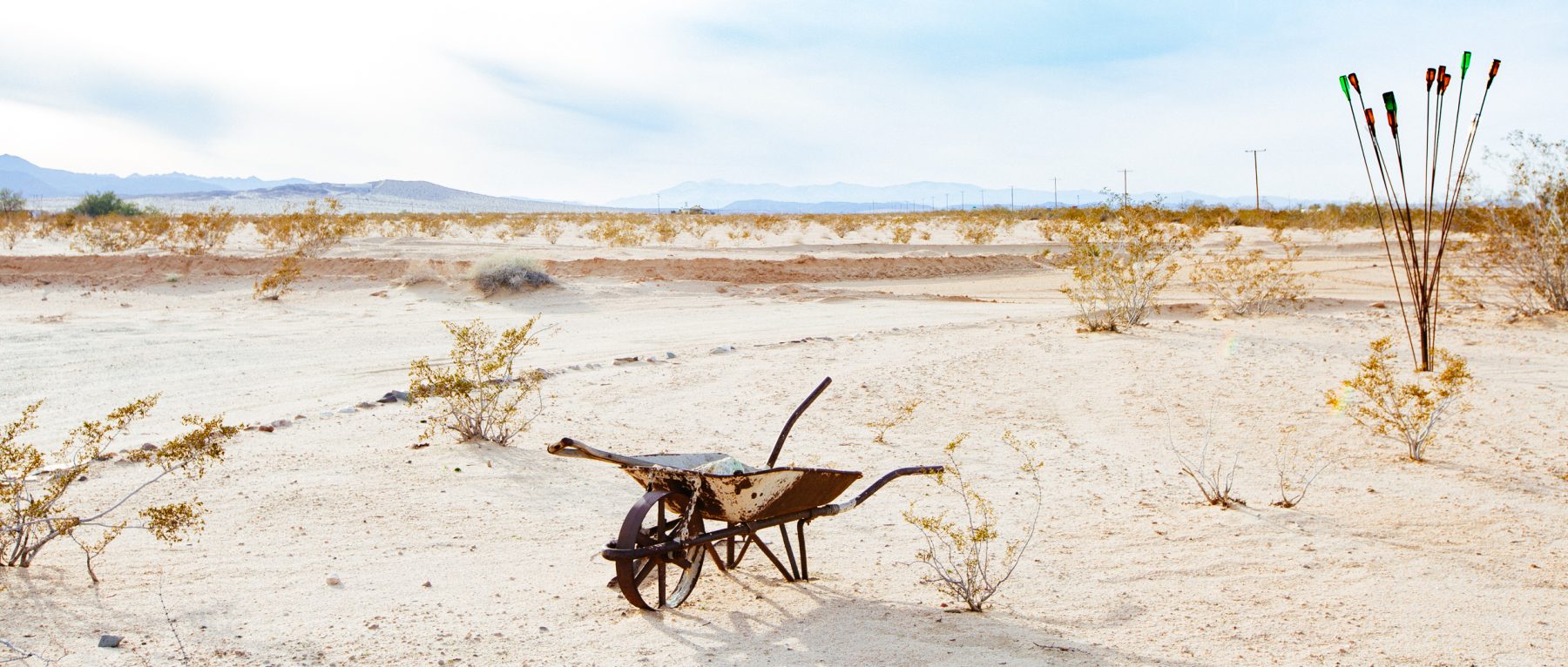 As Robin says, "A visit to this original homestead is like a trip back in time. It's a unique adventure, not your everyday experience."
If you want to experience it for yourself, book a stay! They have two beautiful rooms and a vintage trailer available for guests.